It wouldn't be wrong to say 'Minions are the most adored animated characters ever created'. They are everywhere despite the fact that it has been only 5 years since they were first seen.
There is no doubt that Despicable Me movies wouldn't have been successful without these playful little, yellow, pill-shaped, banana-loving henchmen. Boy, they are cute!
If you don't know minions and you are seeing one for the first time, you can increase your I.Q. about them reading the incredible facts about minions which are mentioned below. Even if you are obsessed with minions and think that you know everything about them, you will still be amazed.
1. Minions are either one-eyed or two-eyed and all of them wear metallic goggles accommodating the number of eyes.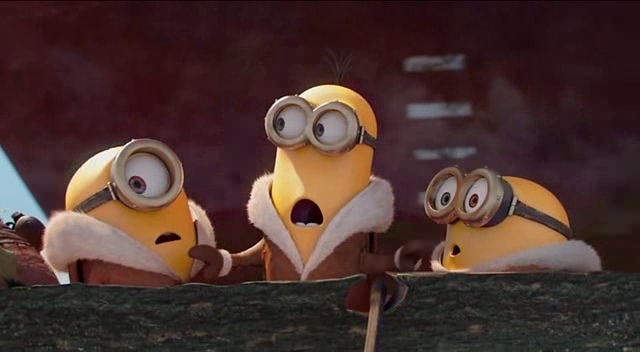 2. All minions wear goggles without any specific reasons. And they have been wearing them since their existence in prehistoric era.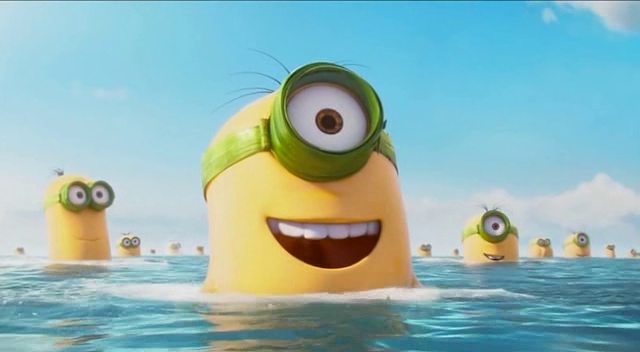 3. Minions without goggles look horrible. Trust me.
4. All of them wear blue overalls with Gru's emblem on the front, black gloves on both hands and black shoes.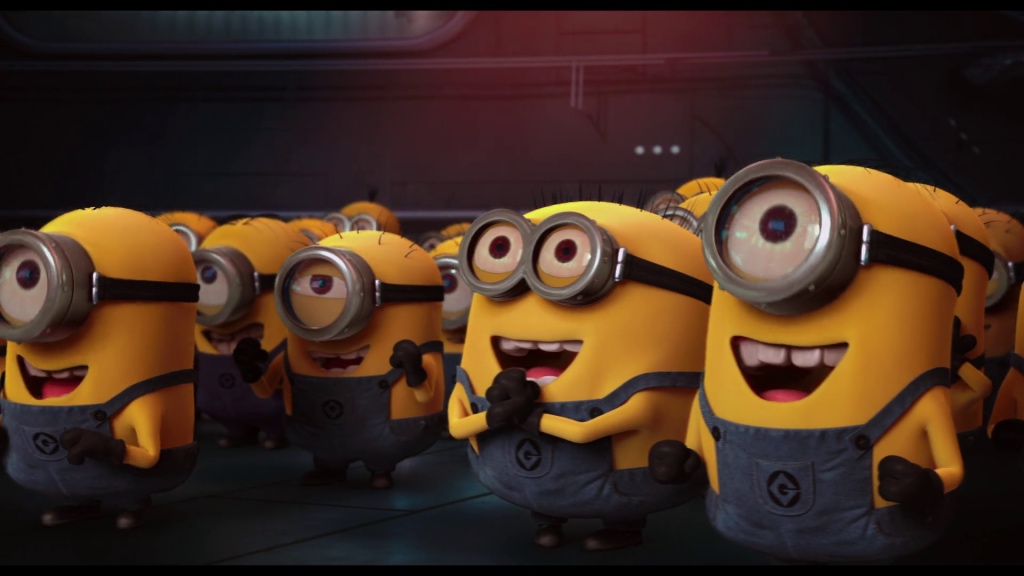 5. Minions have only 3 fingers in each hand.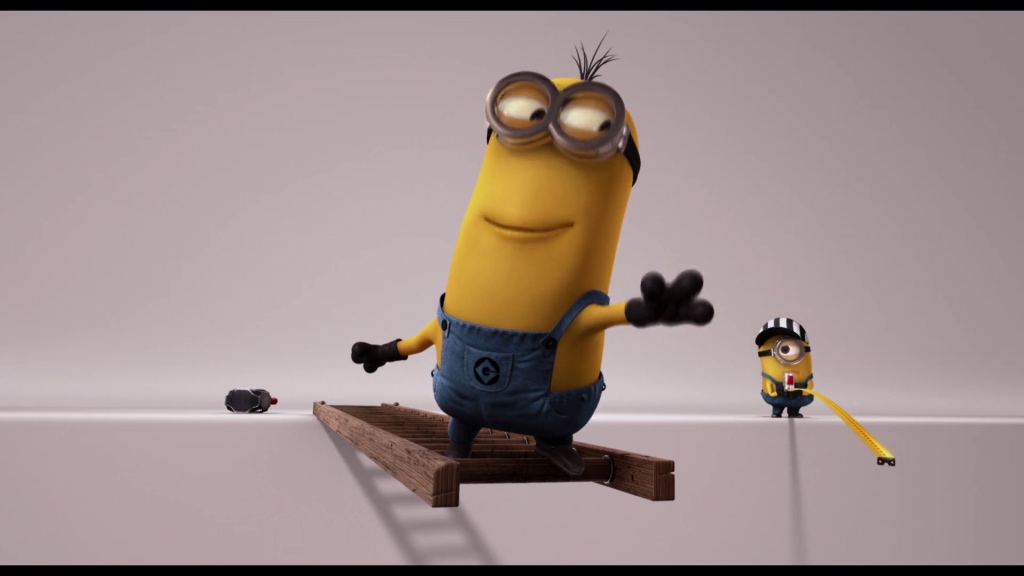 6. Minions are almost similar to each other in shape and size except for few characteristics (physical and behavioral).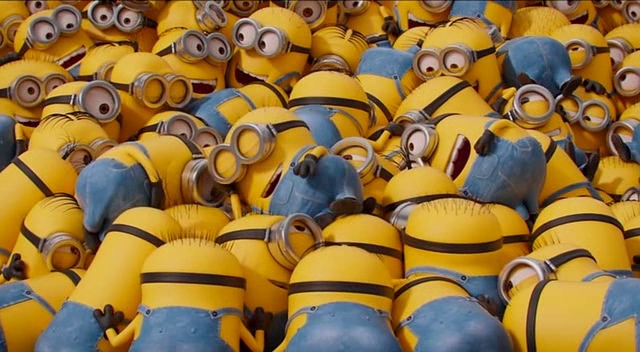 7. They have limited hairstyles; tall & short buzz cut, combed center parted, sprout cut, spread out spiky and bald.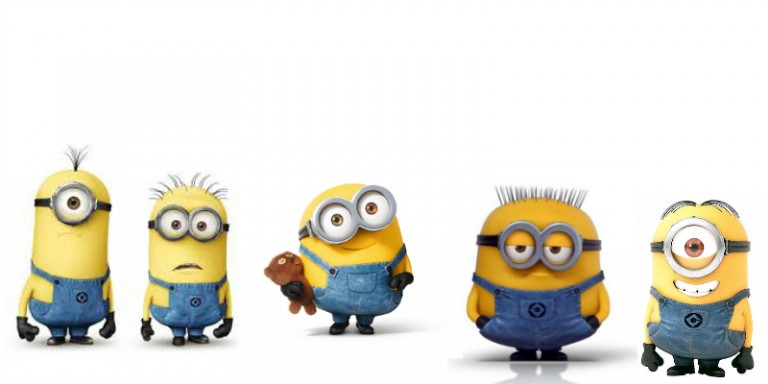 8. All tall minions have sprout cut hair.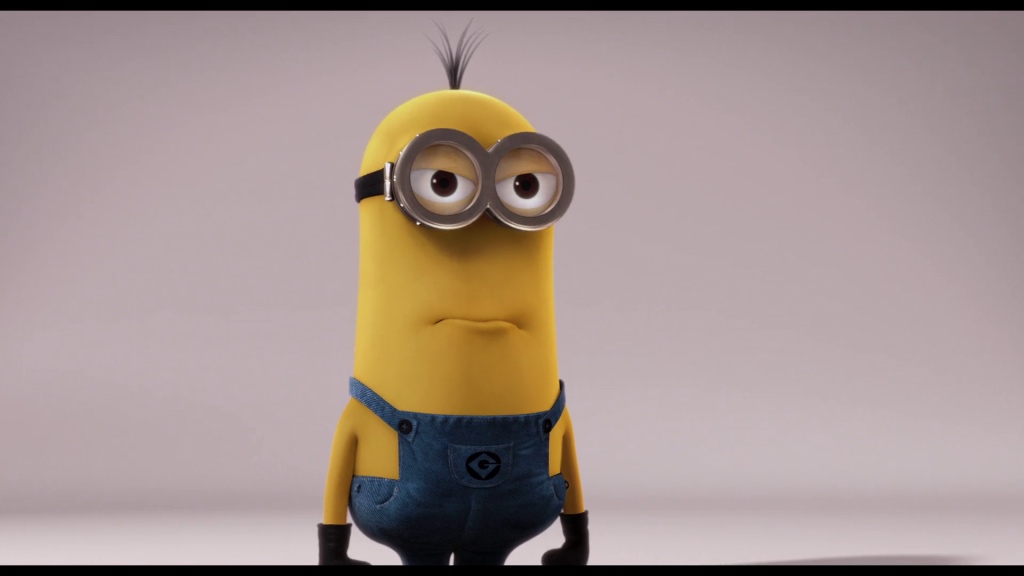 9. These simple-minded homunculi are smart & technically advanced as they can build and operate various weapons, use computers and even drive.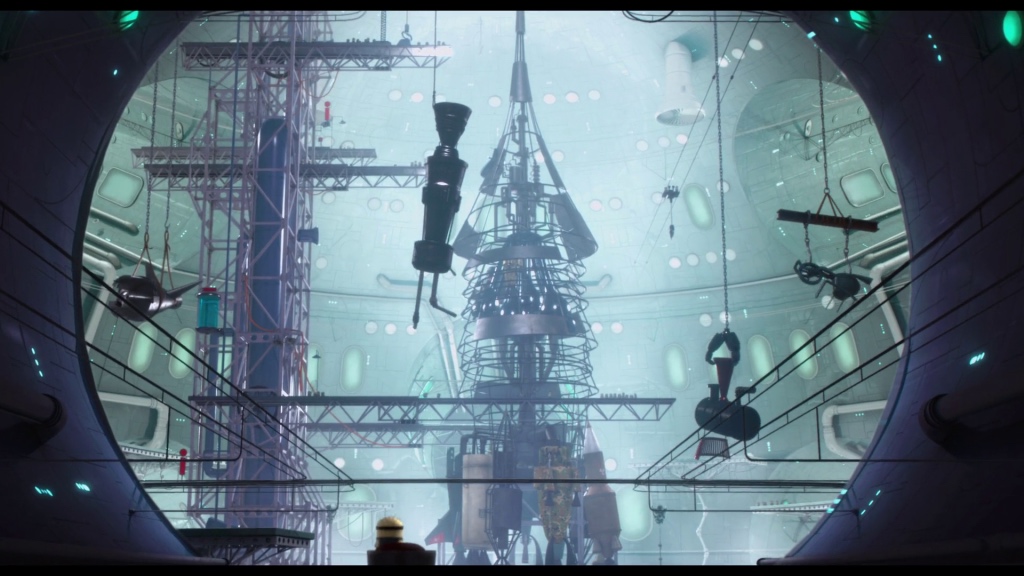 10. The language of minions is known as Minionese. It sounds gibberish but actually it's a combination of random ridiculous terms, phrases and noises from languages all over the world.
11. Minionese is more than words, like any other languages, it has tone of voice, body language & expressions. Minionese is more pragmatic than semantic.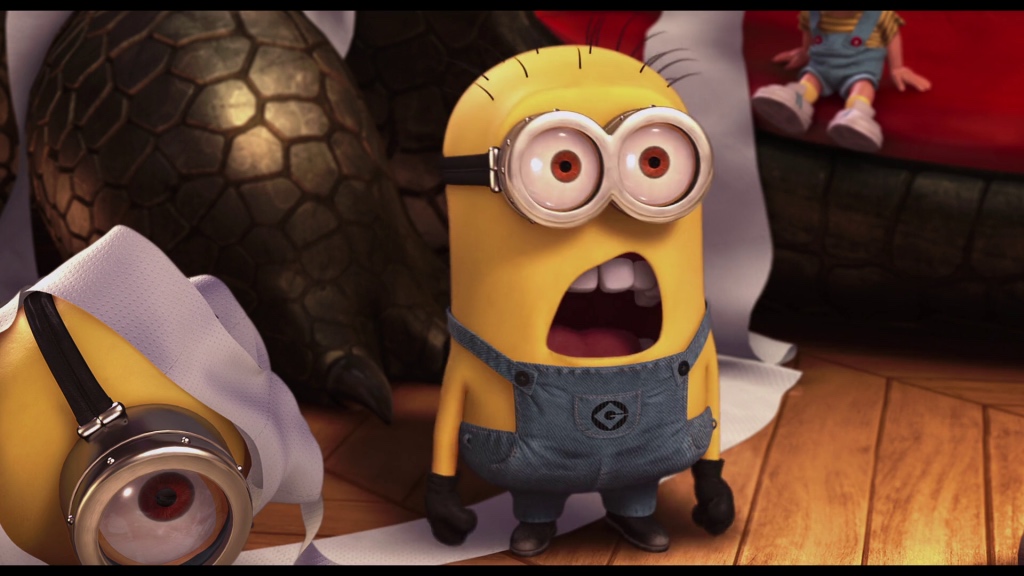 12. Minionese sounds silly but you can actually identify words from languages like English, French, Spanish, Italian, Japanese, Korean, Indian, Filipino, Indonesian and many more.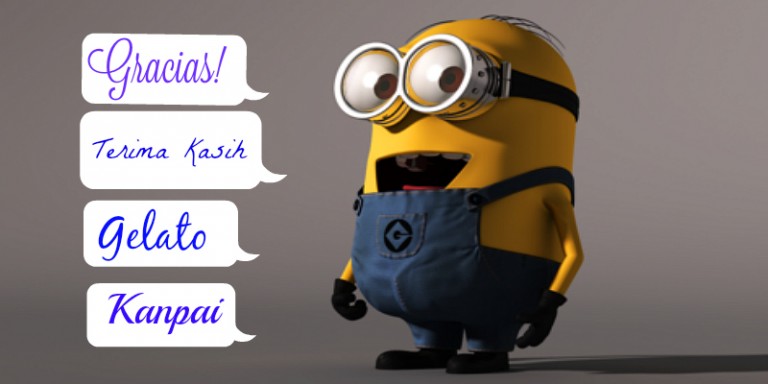 13. Directors, Pierre Coffin and Chris Renaud voice all minions. Coffin engineered the Minionese while doing the bigger share of the Minion recordings.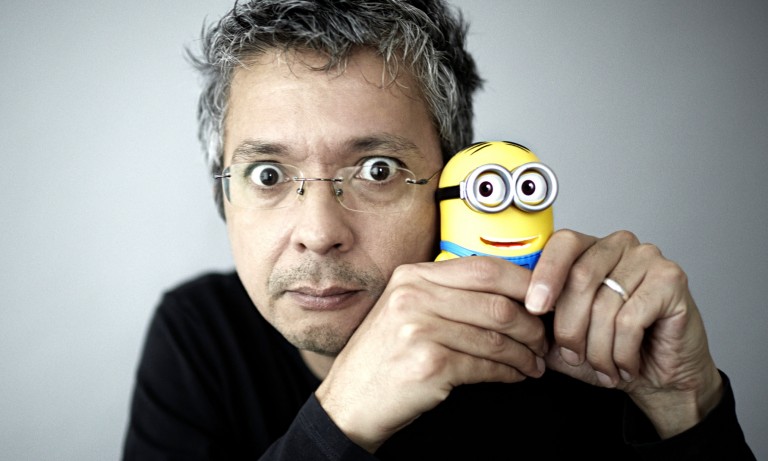 14. The various songs in the movies are the minion versions of well-known songs.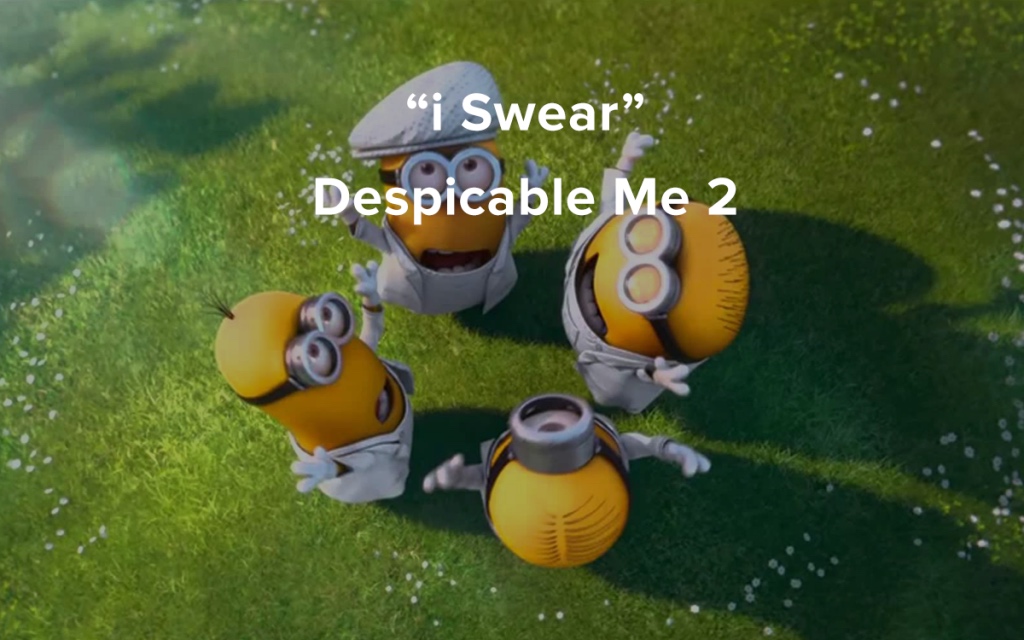 15. Though minions were first introduced to us in 2010, they have been living on this earth since forever. They are an ancient and pre-historic race.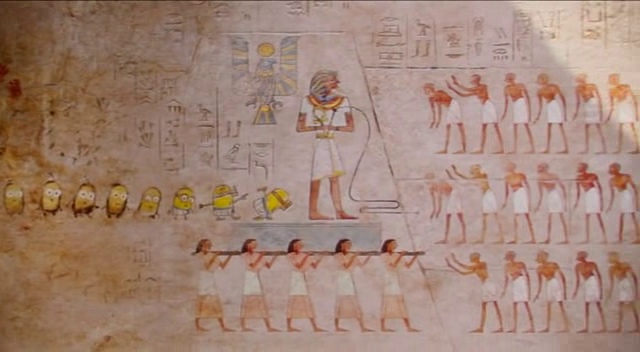 16. Over the centuries, they lived through various eras and civilizations; having served masters from around the world (T.Rex, Caveman, Dracula, Napolean). They are the reason of death of all their masters.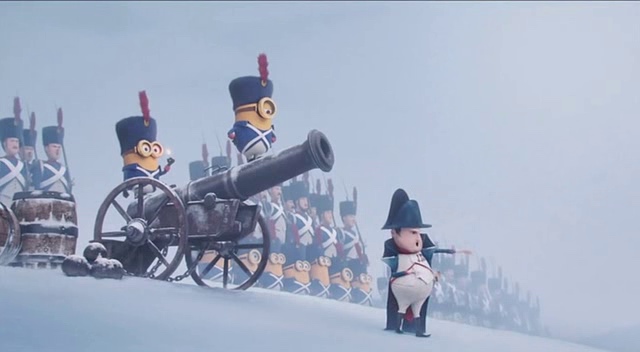 17. Minions have only one purpose in their life, find and serve the greatest villain of all time.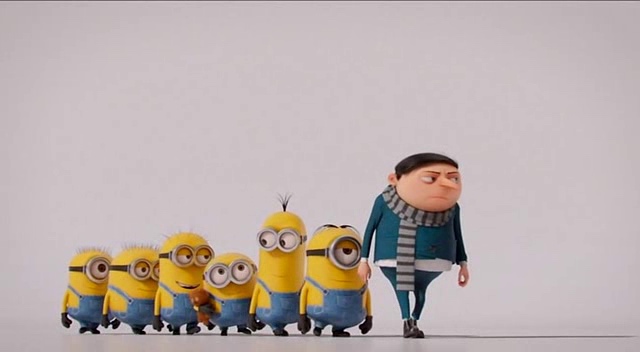 18. All minions are males but sometimes we can see some of them dressed in female costumes.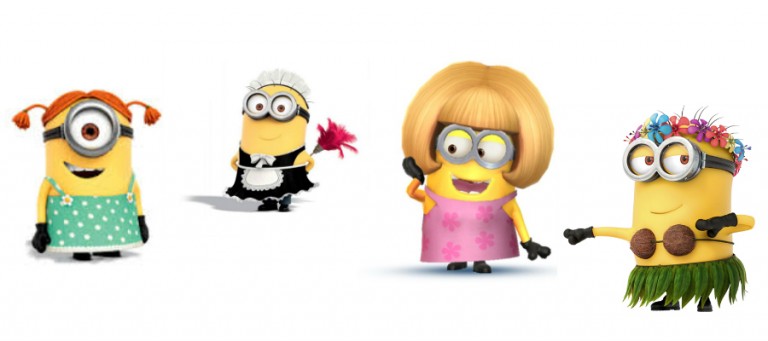 19. Minions have Standard English names; Kevin, Stuart, Dave, Carl, Bob, Donny, Tom, Phil, Steve, Chris, John and many more.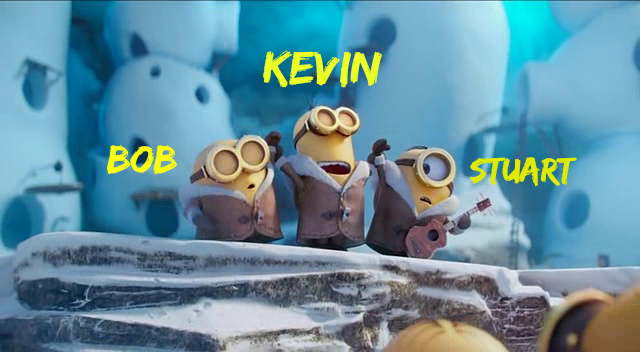 20. Some minions might be homosexuals as some of them are spotted kissing each other in romantic posture.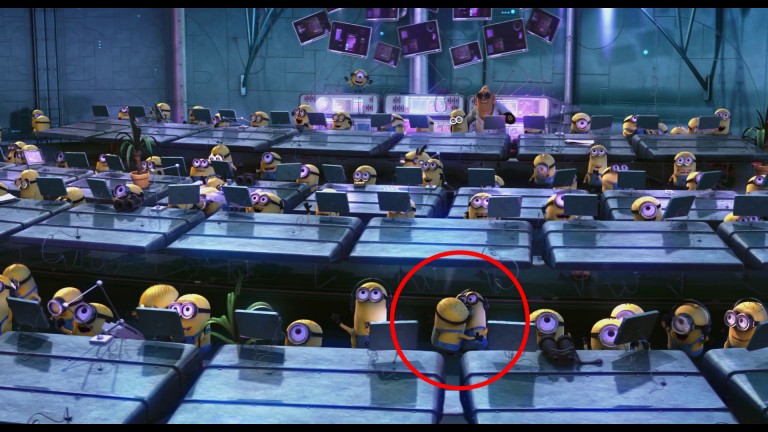 21. They go crazy for bananas and bapples (apples).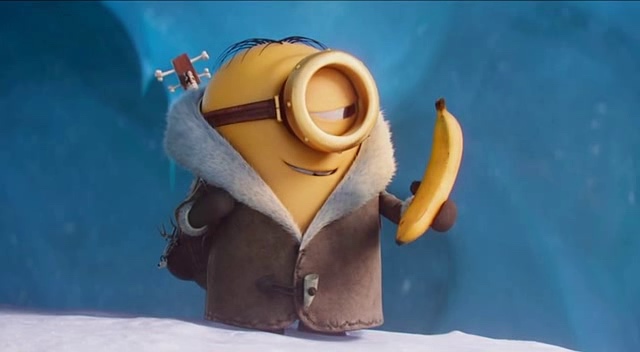 22. They also love Gelato (icecream) and they actually invented icecream as you can see them in Minions.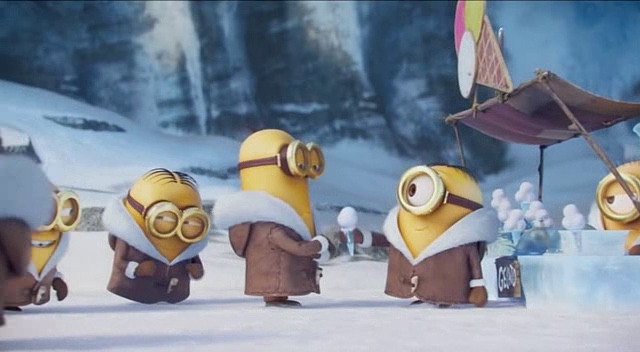 23. Minions love playing, especially with Gru's daughters; Edith, Margo and Agnes. They are also good at video games, golf, ping-pong and football.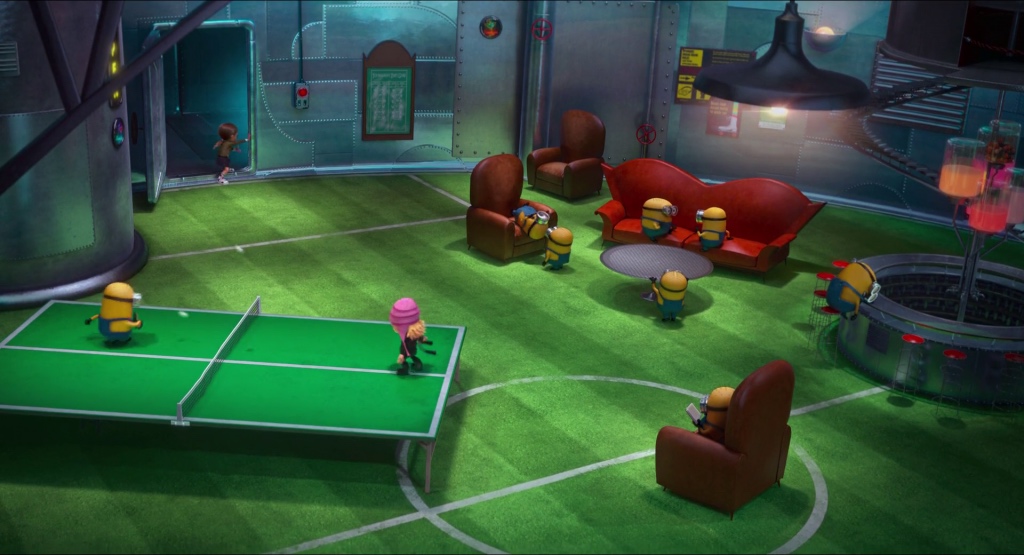 24. Internet, these days, is abuzz with the memes featuring minions.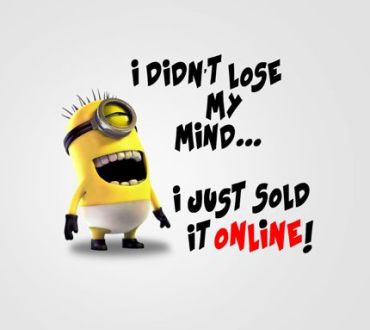 25. Minions are now official mascots for Illumination Entertainment.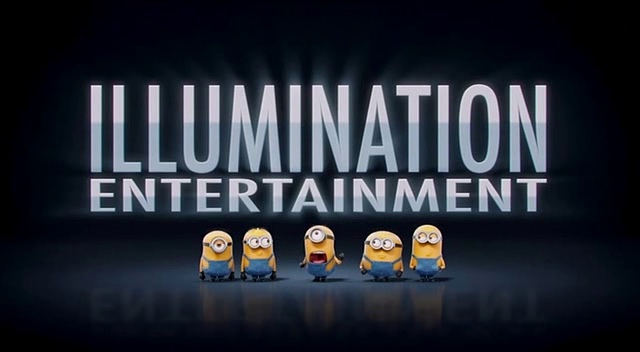 26. Minions were redesigned in Despicable Me 2.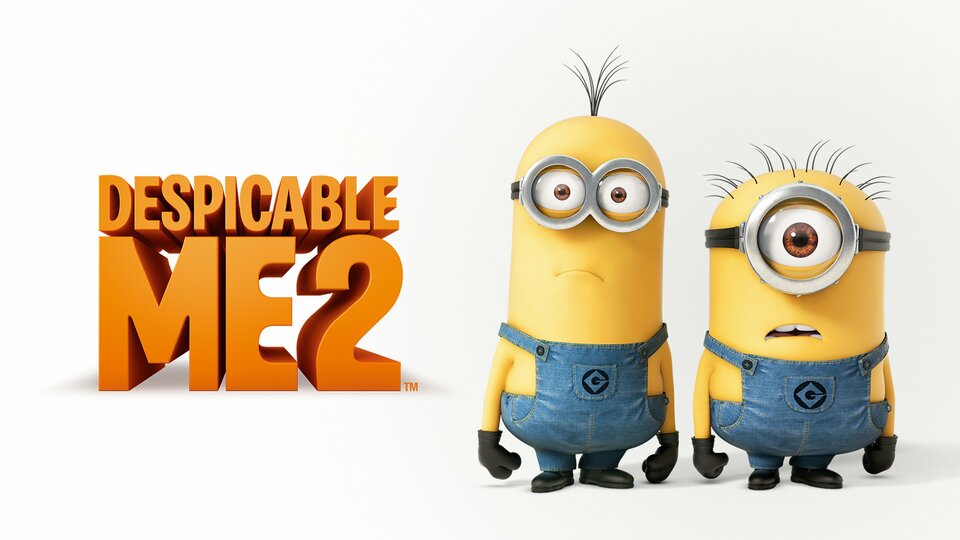 27. They have slightly crooked teeth in Despicable Me and aligned teeth in Despicable Me 2.
28. Stuart is the only minion to be identified in all 3 movies; Despicable Me, Despicable Me 2 and Minions retaining the same appearance under his name, Stuart.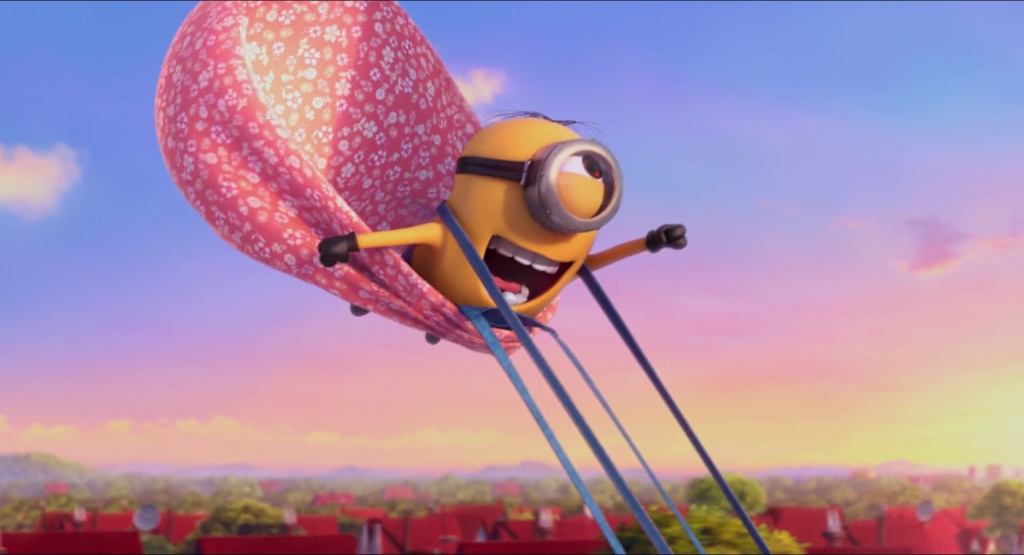 29. Dave, Stuart, Kevin, Jerry, Tim, Mark and Phil are the only minions whose names were mentioned in the first film.
30. Director Pierre Coffin states that there are over 899 minions but over 10, 400 have been seen in the advertisements.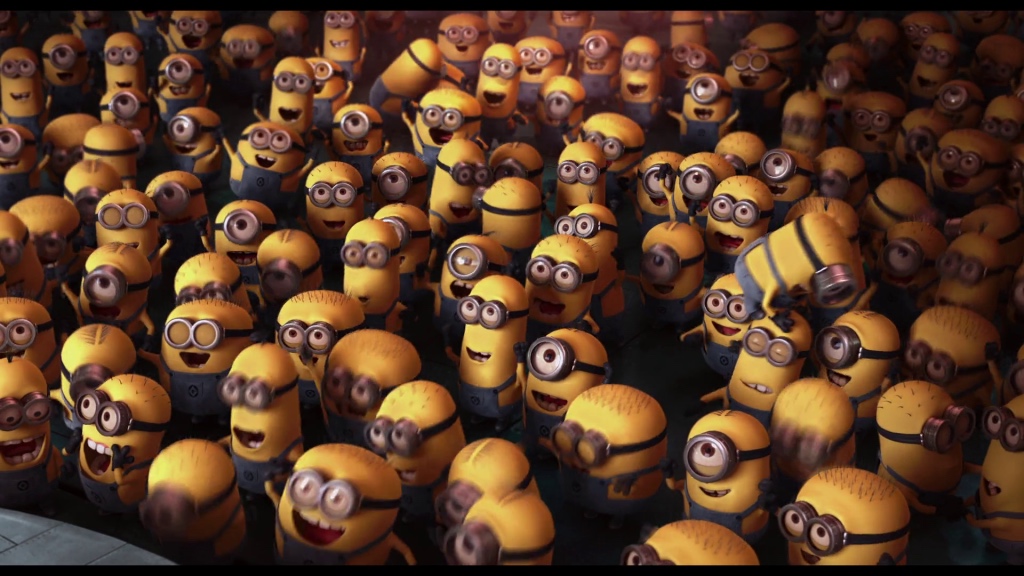 31. Given the varieties of height, build, hair and eyes, only 48 design combinations are possible. This is the reason why most of them look similar to each other.
32. Minions are the loyal and faithful henchmen. No wonder Gru always praises and shows his affection for them.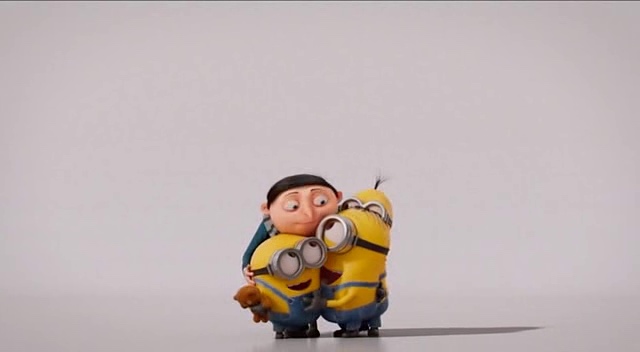 33. Gru is the only one who knows all the minions by their names.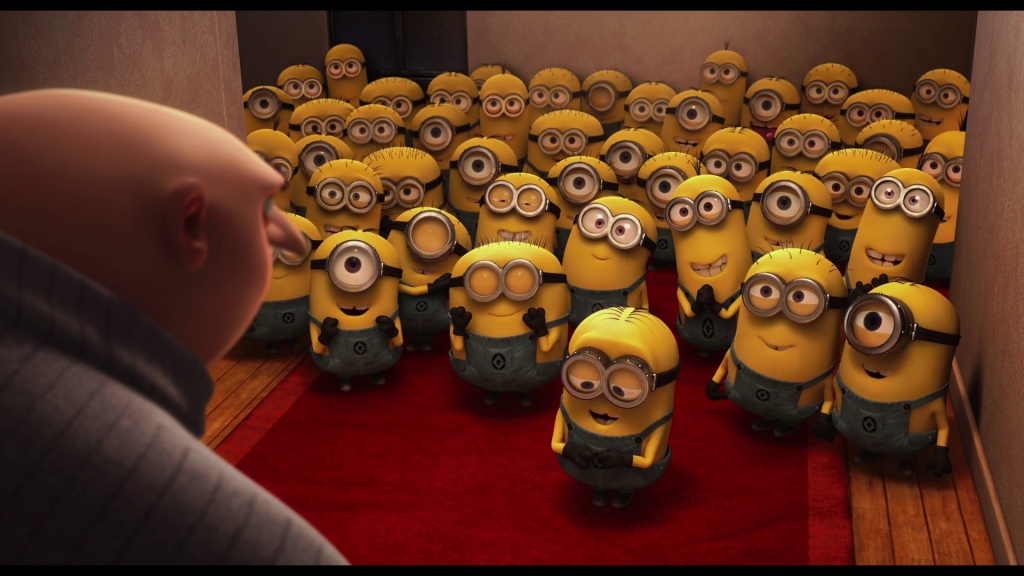 34. Minions were created to make Gru more likeable for audiences.
35. Purple and yellow are on opposite sides in color spectrum; hence the evil minions were made purple.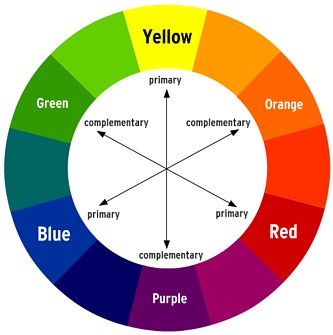 36. In Despicable Me: Minion Mayhem, Gru has the Minionizer, ray gun that turns humans into minions.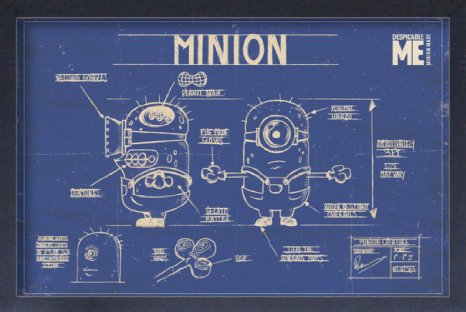 37. In one of the short movie, Orientation Day, it is shown that minions are made from a single strand of mutated DNA.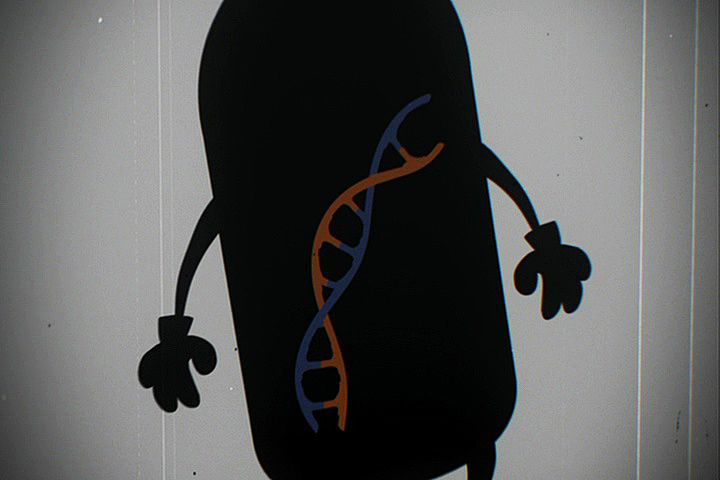 38. In Minions, minions developed underwater from a single-celled yellow organism.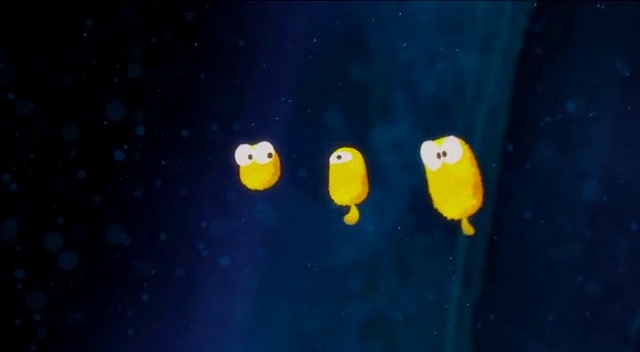 39. The art director of the Despicable Me movies, Eric Guillon created the minions.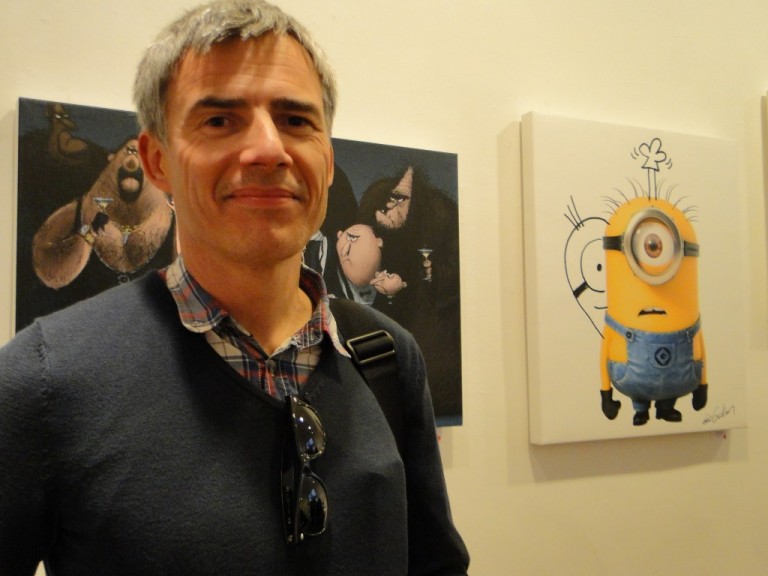 40. Minions are invincible. They don't die even if they get shot from cannon or swallow a missile.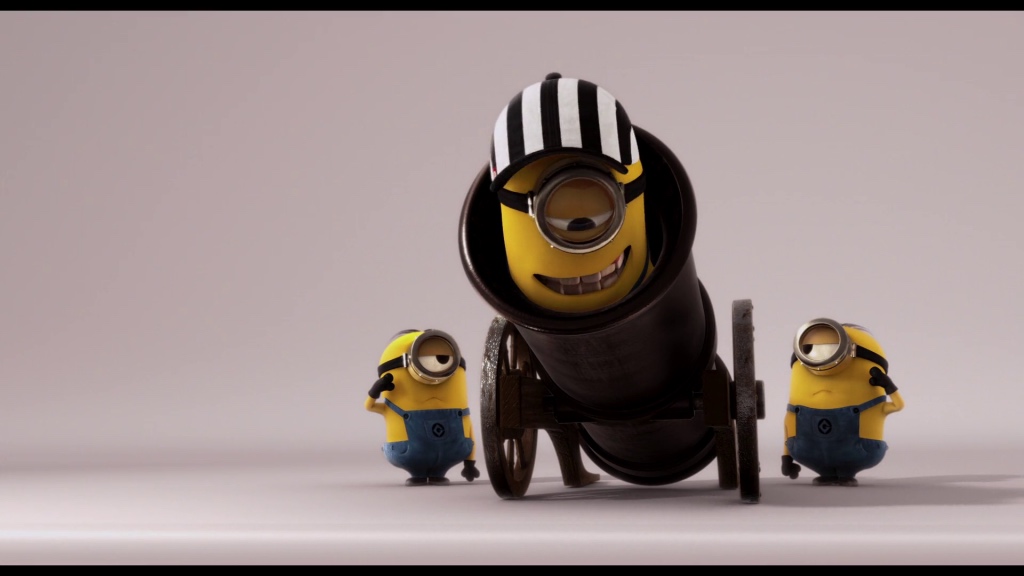 41. Minions don't have altitude problems. They travel via plane, sitting on the wings and tail of the plane.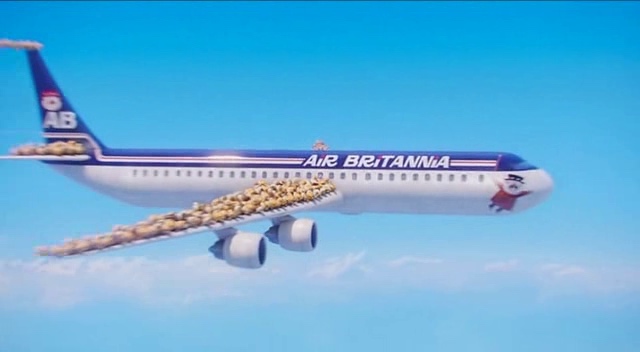 42. You crack and shake a minion; he will then double as a glow stick.
43. Minion can survive in outer space without oxygen.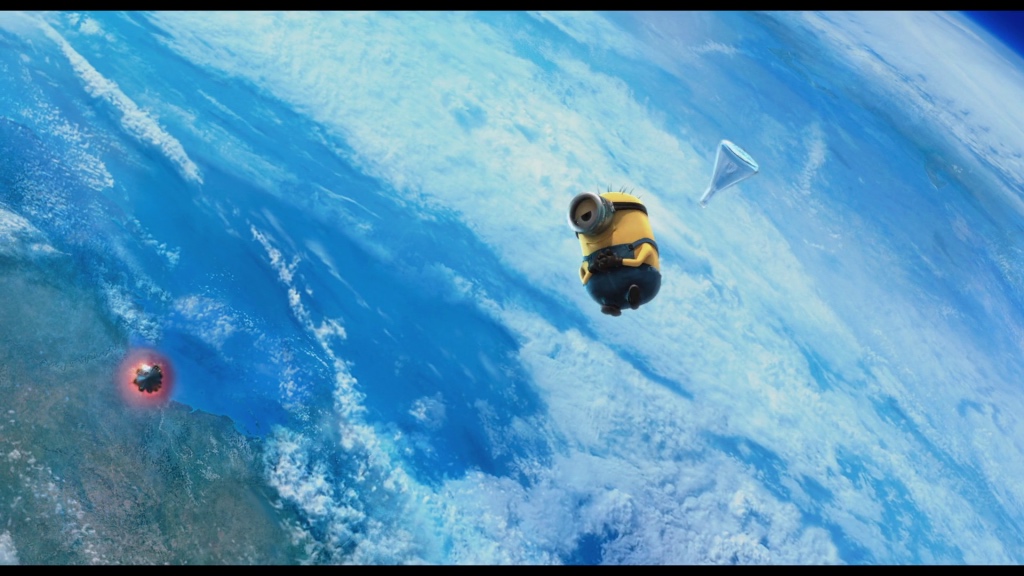 44. They find the words 'bottom' and 'butt' and anything related to them insanely funny.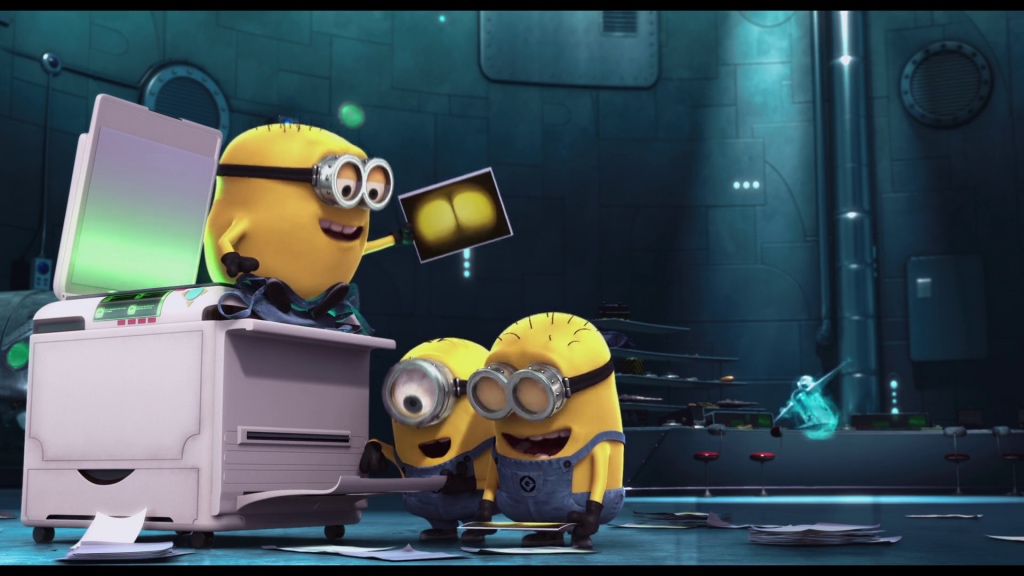 45. One-eyed minion are always of average height or short but never tall.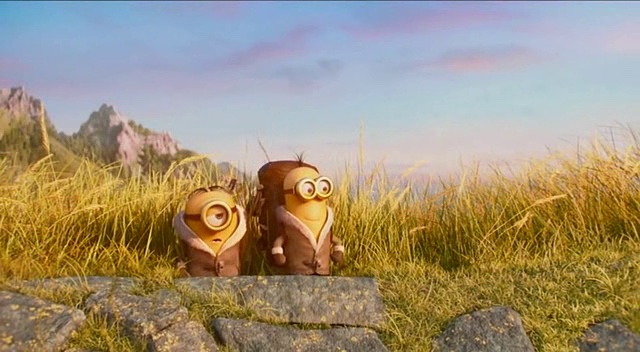 46. Minions were originally supposed be huge and orc-like but they ended up being small and cute.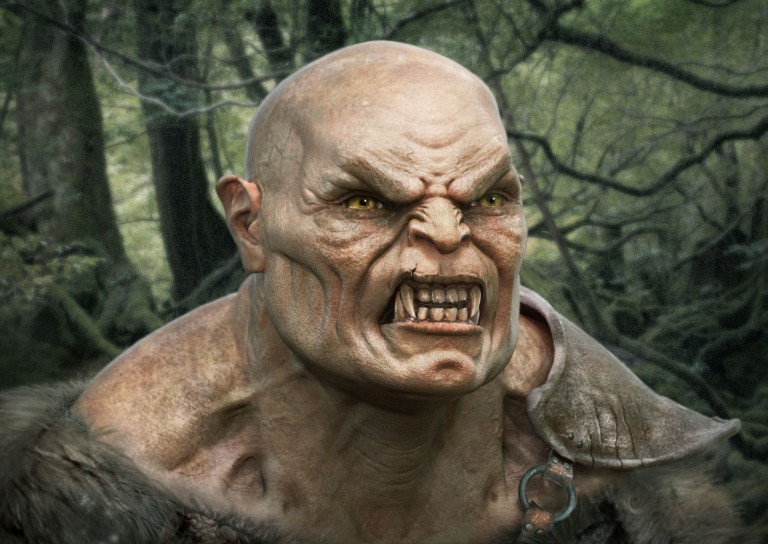 47. Another supposed design for minions was human-like henchmen but that too didn't happen as it was over budget.
48. Yellow-jacketed humans speaking foreign language in the secret lab at the beginning of Despicable Me 2 are tribute to human-like henchmen. Thank Goodness that didn't happen.
49. The minions were inspired by the characters; the Oompa Loompas in Charlie and the Chocolate Factory and the Jawas of Star Wars.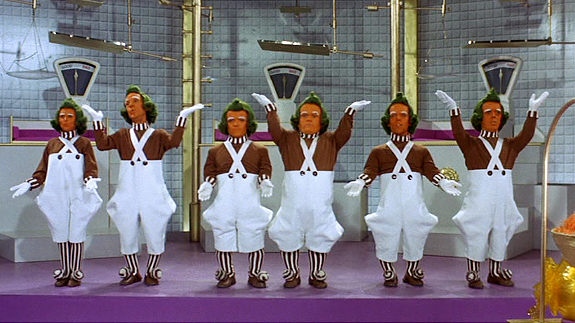 50. They also might be inspired by the servbots from Megaman Legends since they both serve evil character and have same color scheme.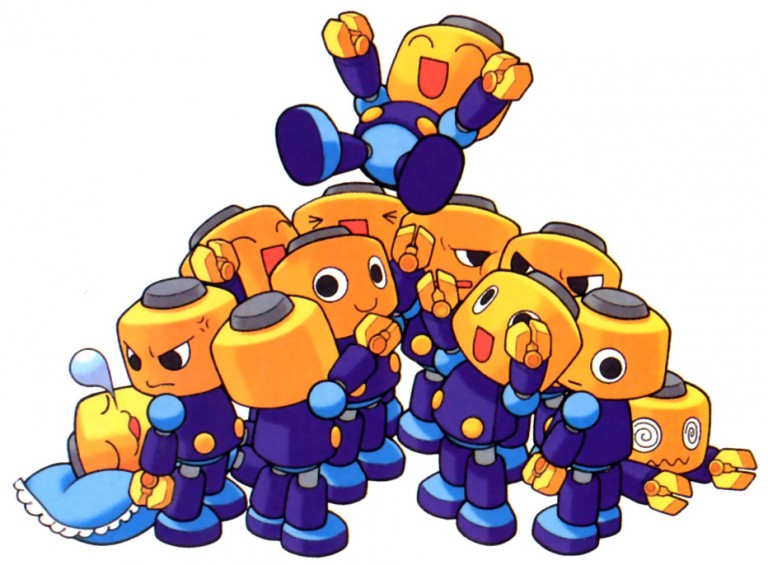 51. Minions have similar personalities as Raving Rabbids from the video game series, The Rabbids.
52. If minions don't have a master to serve, they go into depression.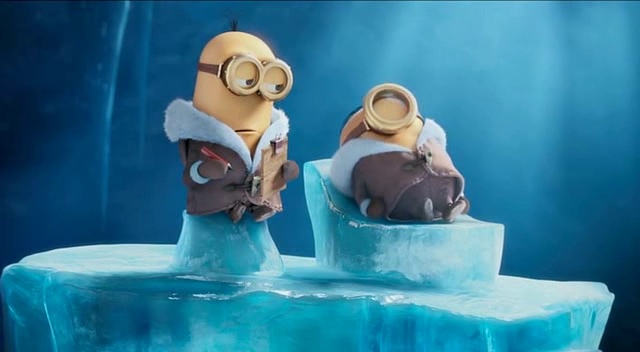 53. The sexual and reproductive part of minions is not revealed yet.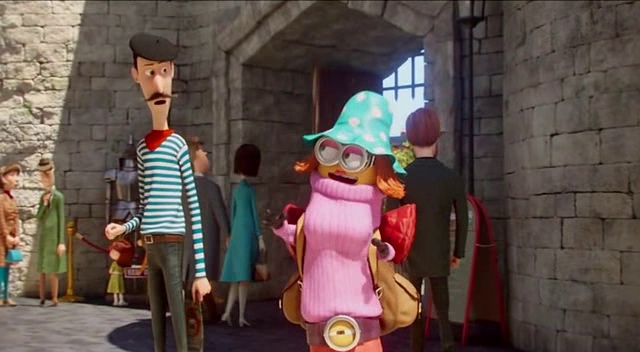 54. A minion blimp was flown around US as the promotion of Despicable Me 2.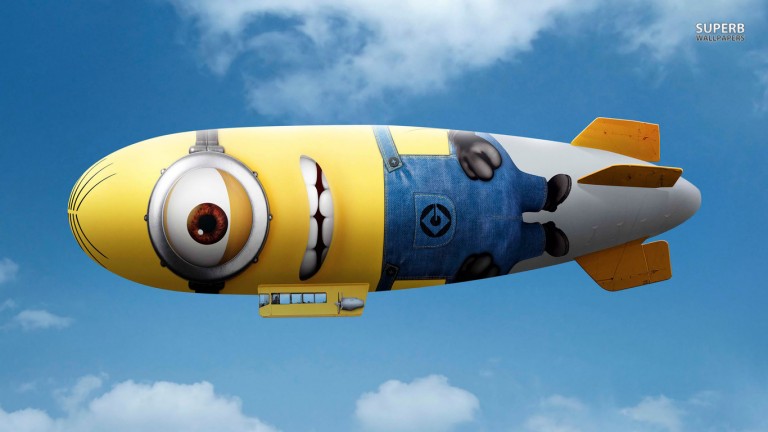 55. McDonalds, Hasbro and General Mills gave license to minions.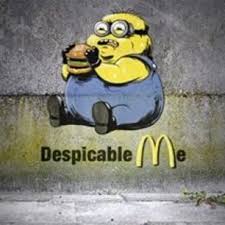 56. Despicable Me 2 was first movie after Jurassic Park that McDonalds & General Mills joined marketing for a Universal Studios film.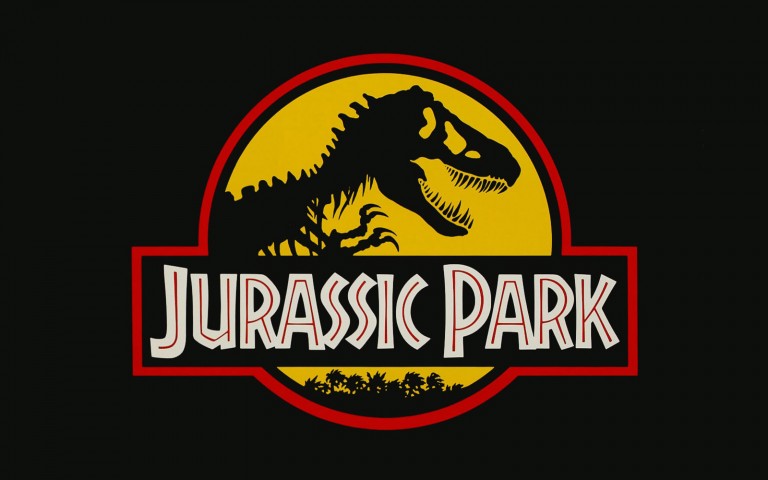 57. Before the release of Despicable Me 2, Chiquita Banana created more than half a billion stickers featuring minions for their products.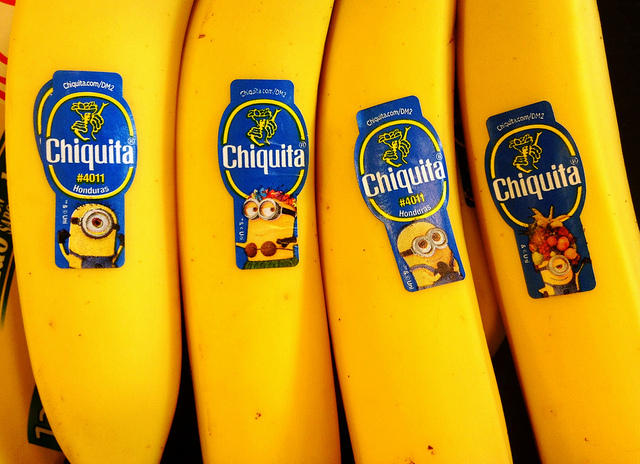 58. Evil minions were created with mutagen PX-41 serum and they were meant to be indestructible.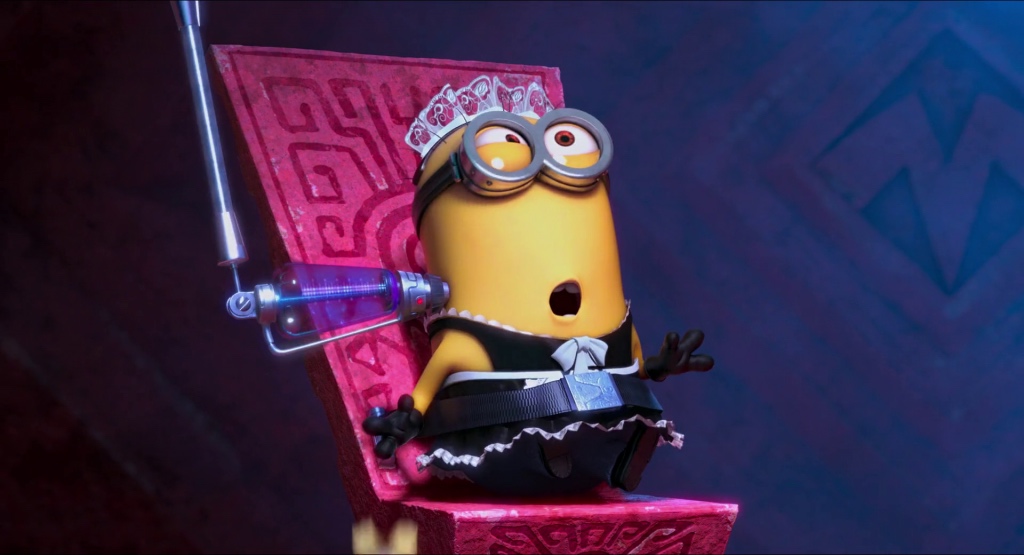 59. Evil minions were inspired by Looney Tunes cartoon where Tweety bird turns into a monster after drinking a potion.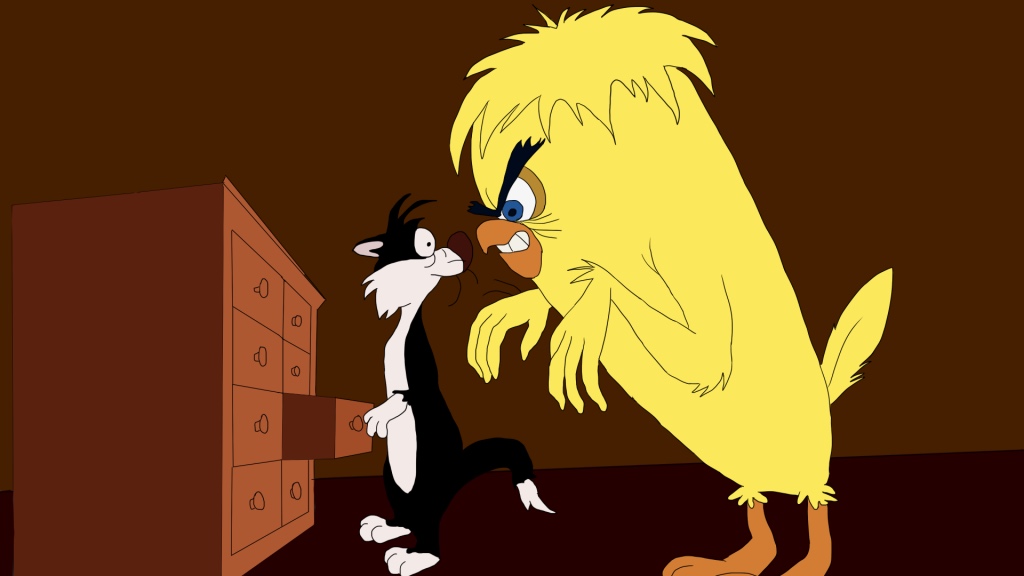 60. Minions got their own movie that was released on July 10, 2015, obviously named Minions.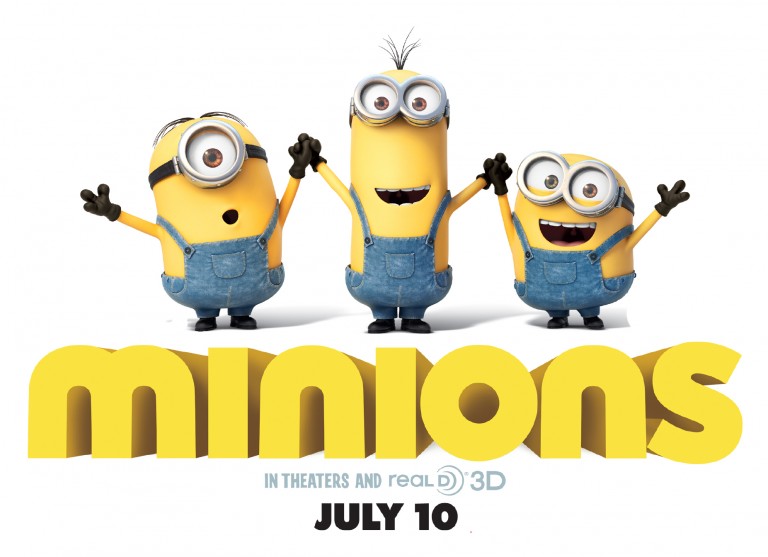 61. The Minion movie shows the journey of these yellow fellows from their single-celled state to present nefarious state as Gru's henchmen.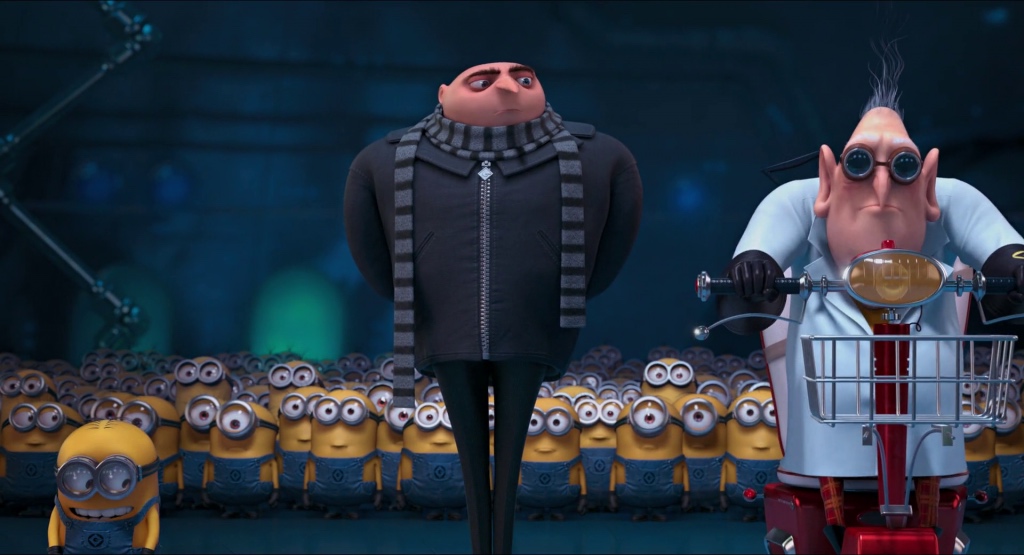 62. Queen Elizabeth knights Kevin as shown in Minions movie; hence he is called Sir Kevin. He is the only knight-minion or minion-knight.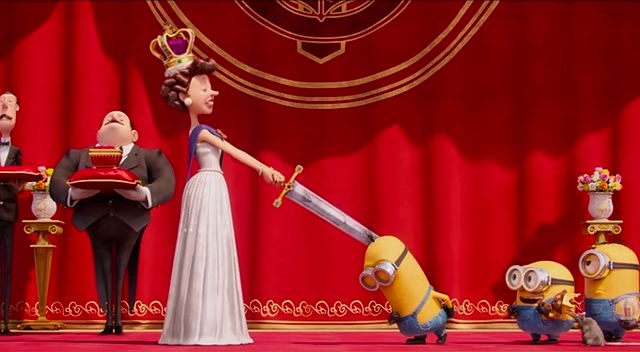 63. Bob ruled England for 8 hours as King Bob. He might be the second person after King Arthur to wield Excalibur.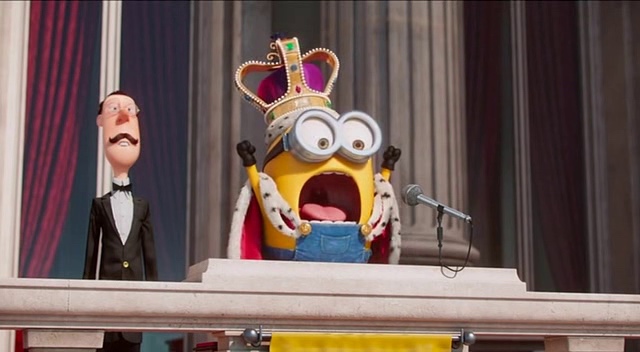 64. Tic Tac USA produced the limited edition of 'Tic Tac Minions' before the release of the Minions on July 2015.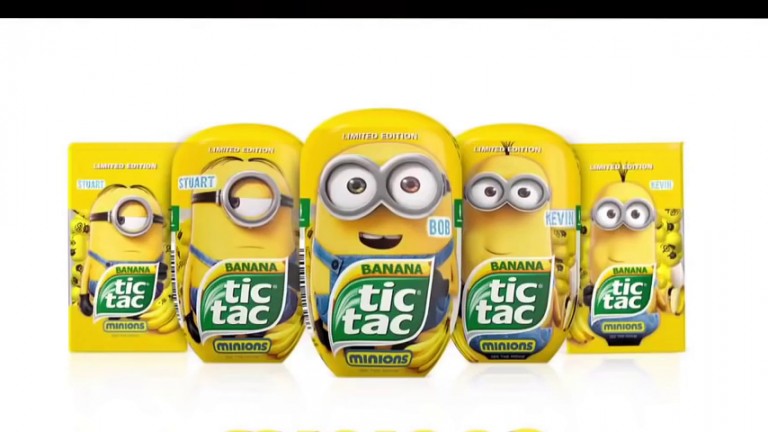 65. There is a mobile game featuring minions called Minion Rush.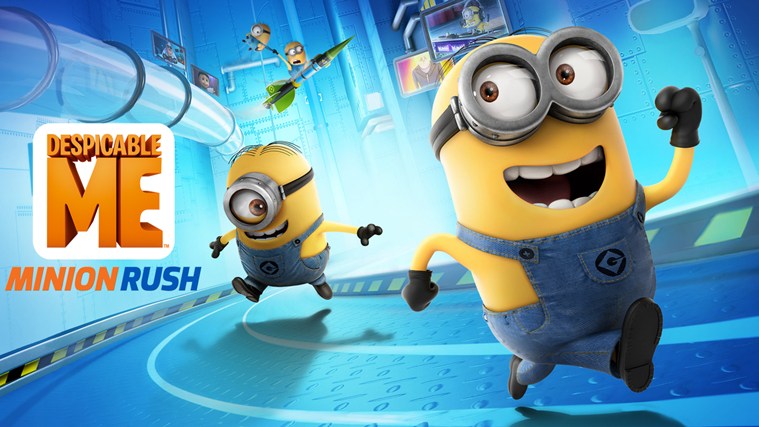 66. Bob is the shortest minion.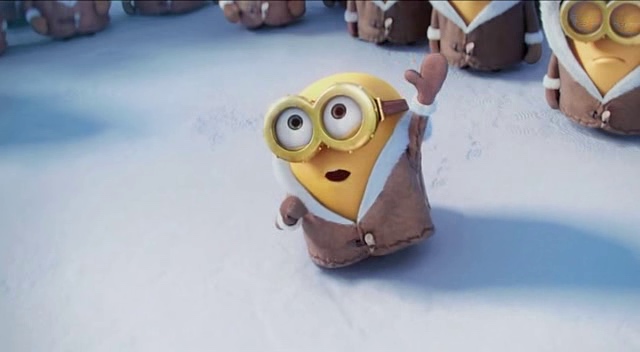 67. Both Dave and Stuart had crushes on Lucy Wilde.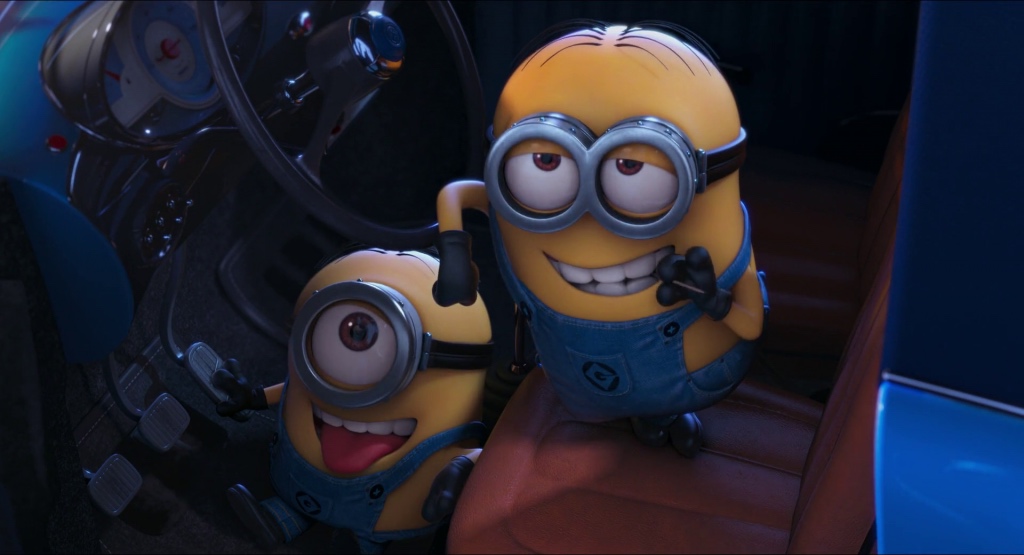 68. Dave, Jerry and Carl are the minions featured in Minion Rush.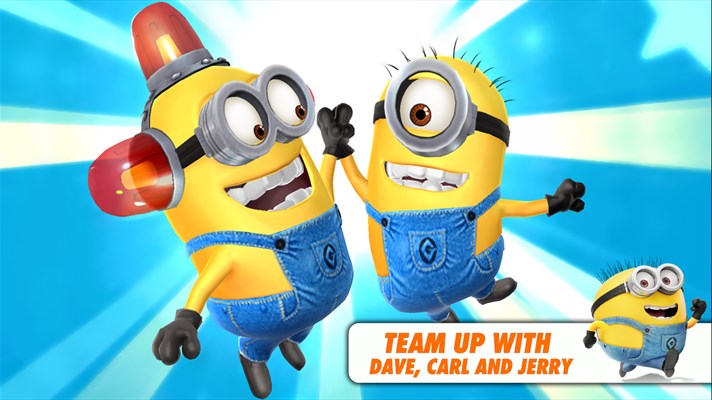 69. Steve is the first minion to be seen naked. He removes his overalls and gets into the water at the beach after the abduction.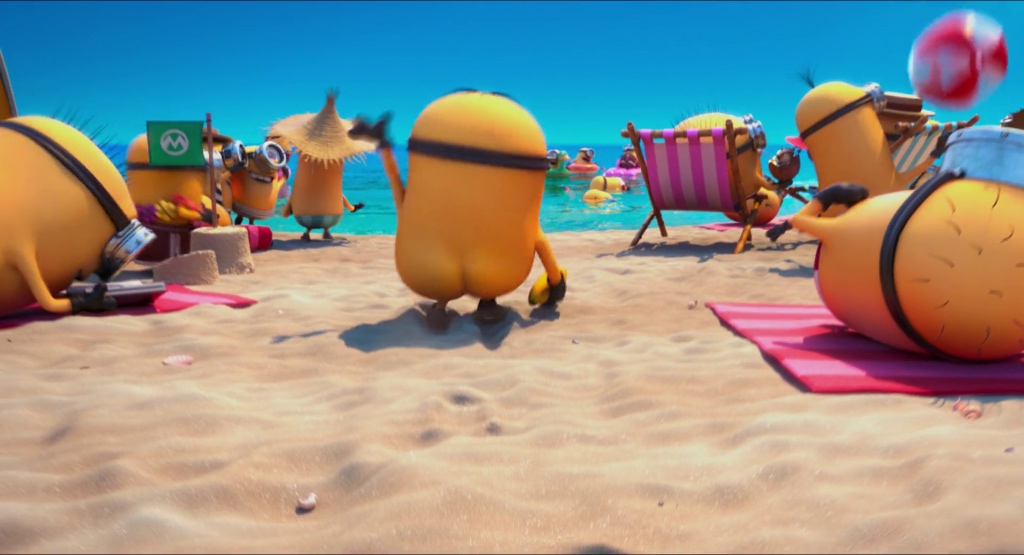 70. Minions are dressed as the singers in the video of original Y.M.C.A song.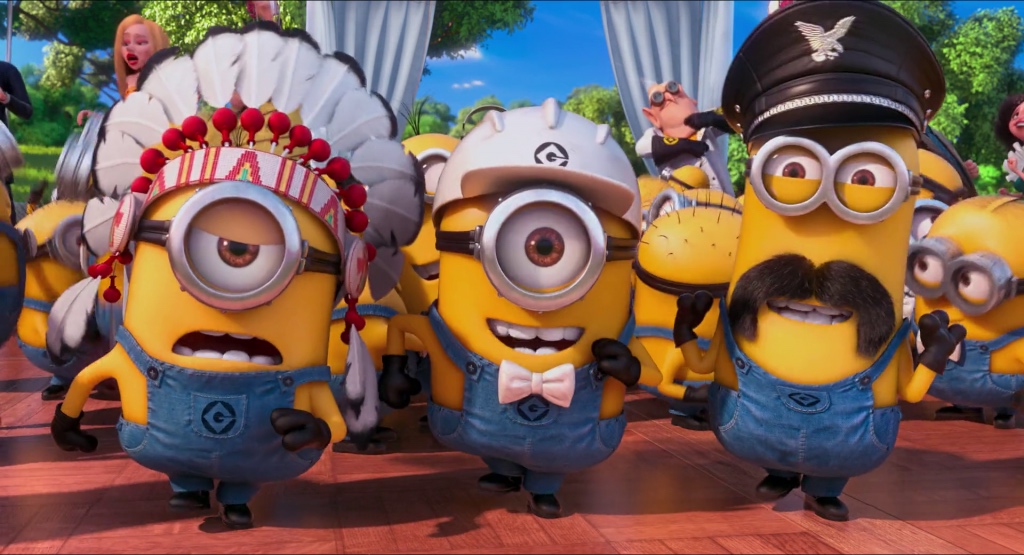 71. The average height of minion is 105 cm.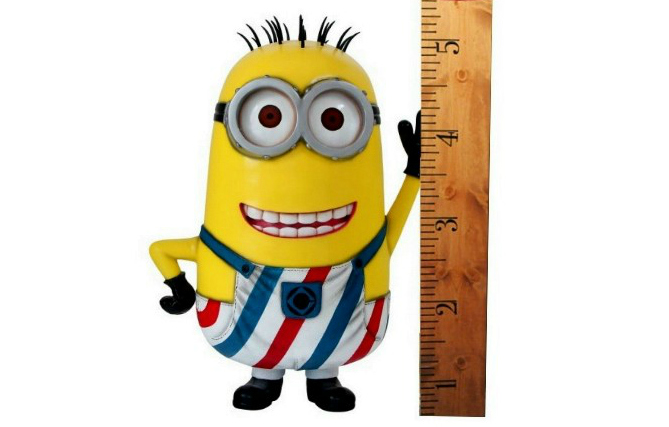 72. Bob suffers from heterochromia iridum, hence has eyes of two different colors, green and brown.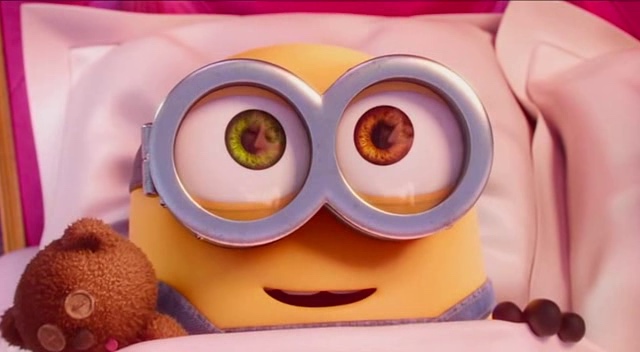 73. The most-viewed Minions video on the web is a 'Best of the Minions' with more than 86.5 million views.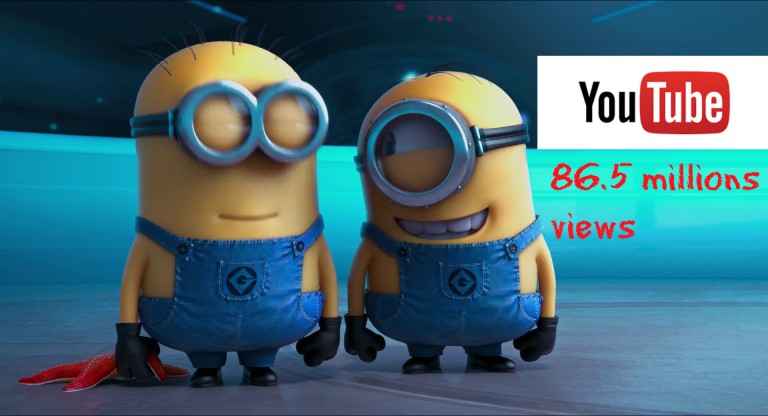 74. Minions are featured in 7 short films so far: Minion Mayhem, Orientation Day, Home Makeover, Training Wheels, Puppy, Panic in the mailroom & Cro Minions.
75. Despicable Me 2 and Minions were nominated for Oscars.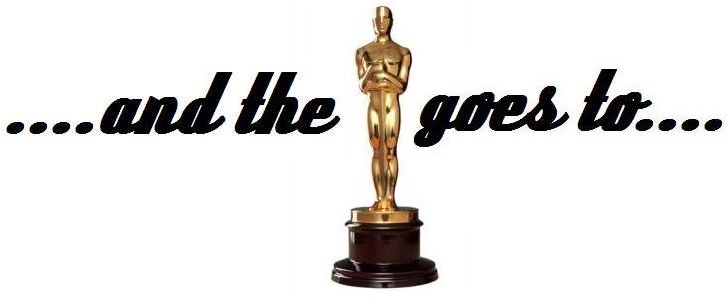 76. Minions have their versions of 'I swear', 'YMCA', 'Copacabana' & 'Barbara Ann' and now fans have made minion cover of 'All about that bass', 'Uptown Funk' and 'Let it go'.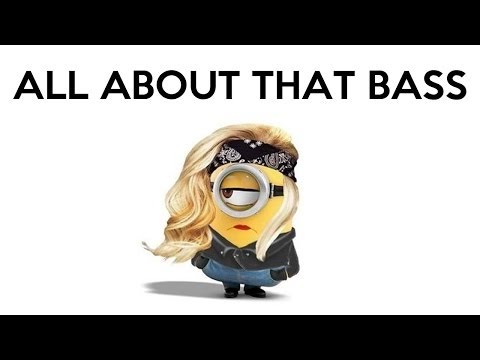 77. Spinoff merchandise is profitable industry for minions. You can own Fart Blaster Gun and Goggles.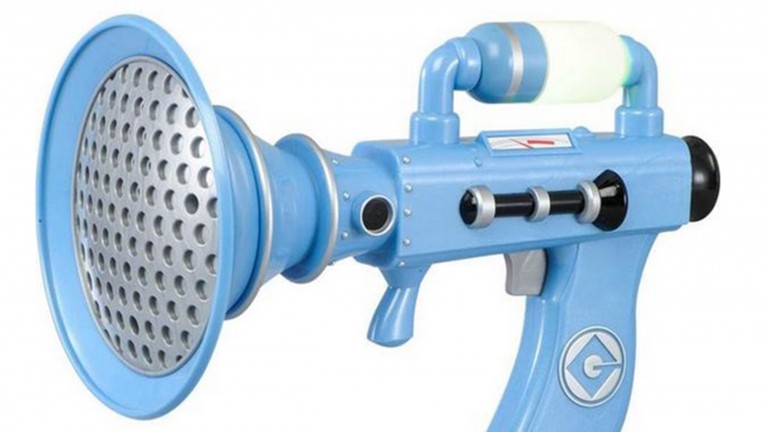 78. The film Minions takes place in 1968, 42 years B.G. (Before Gru). If 42 years is added to 1968, it is 2010, the year when minions made their debut in Despicable Me.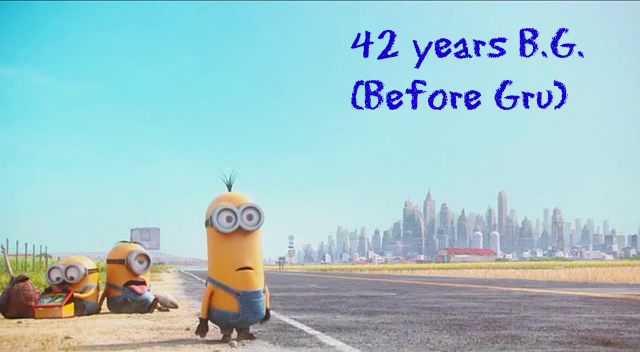 79. The British Royal Crown worn by Bob when he was kind in Minions is seen in Despicable Me when minions fundraise to help Gru's plan to steal the moon.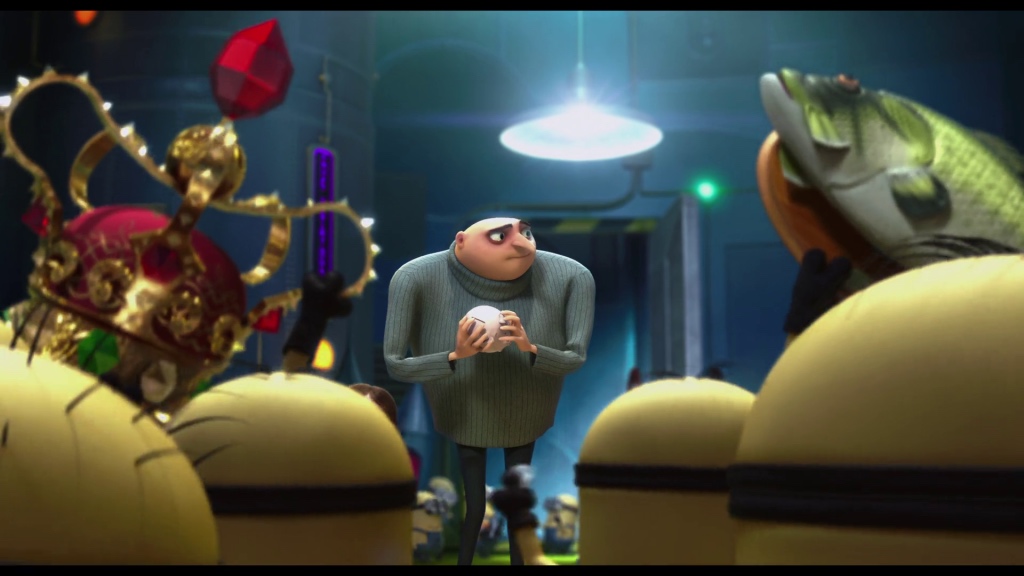 80. You can see famous paintings like Vinci's 'Monalisa' and Van Gogh's 'Starry Night' in the girls' bedroom supposedly stolen by Gru.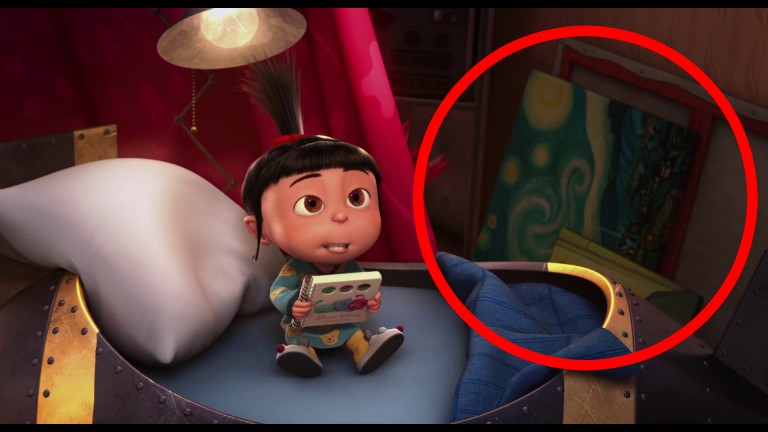 81. The three main minions were specifically designed to resemble Gru's daughters: Margo, Edith & Agnes.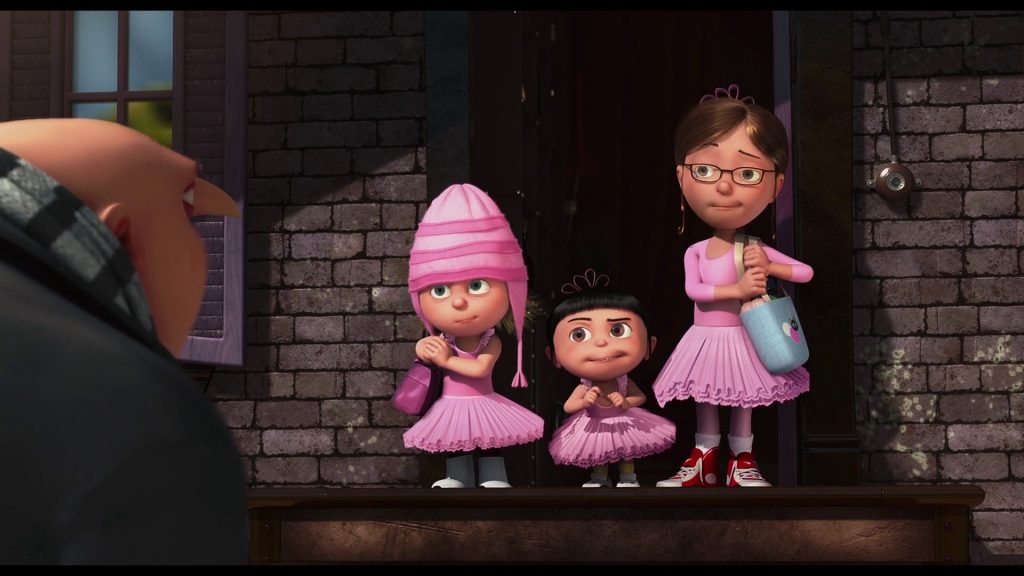 82. The cell phone number of Lucy in Despicable Me 2 is an actual cell phone number.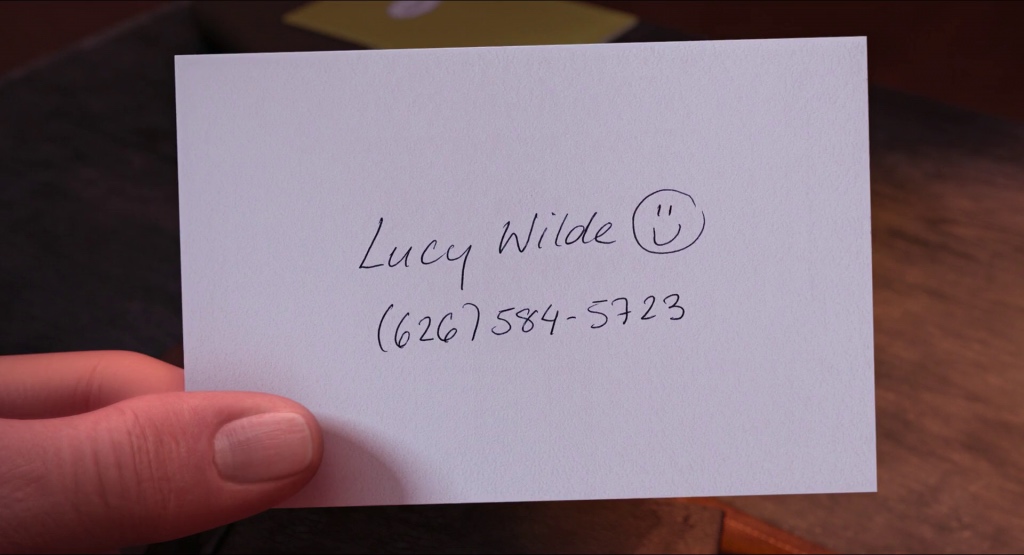 83. During the Villian Con at Orlando, Dr.Nefario is seen at his stall with his invention, the freeze ray gun. He is showing it to young Gru and his mother.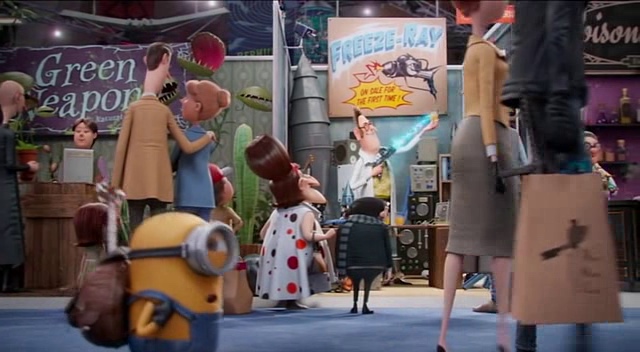 84. Dr.Nefario really loves that beach. He has photo pinned up in his workstation of him on the beach. He keeps all the kidnapped minions at the beach after abducting them.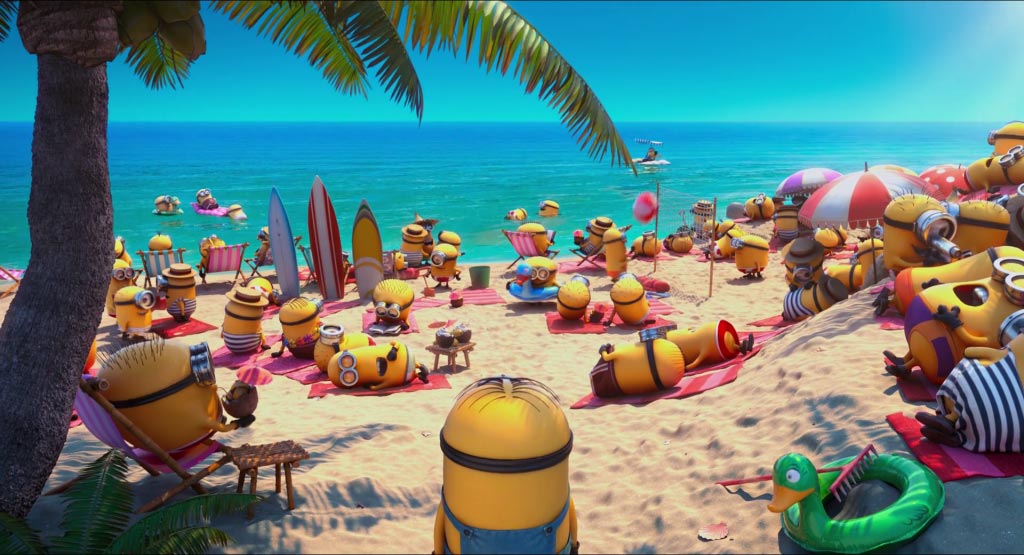 85. Minions love singing and dancing. At times, they perform choir and cheerleading.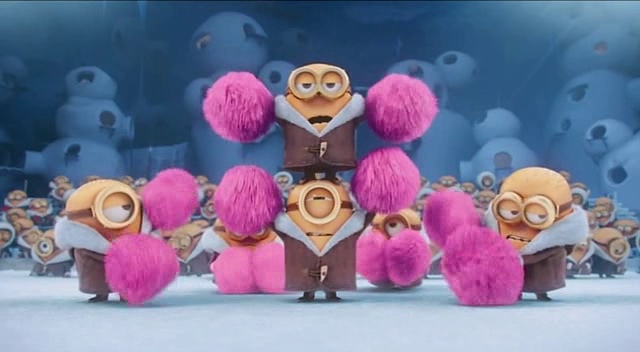 86. Minions possessed an ancient telephone when they isolated themselves in a cave in Antarctica.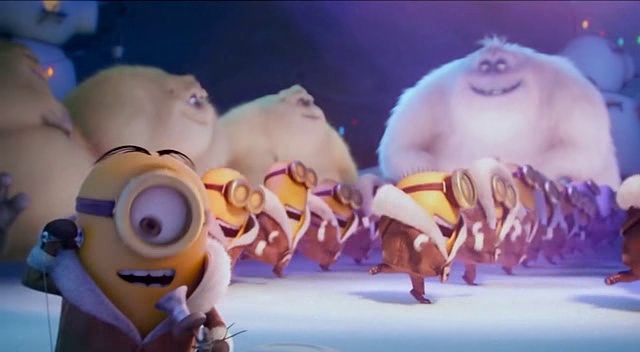 87. When Gru enters the 'Bank of Evil' you can see subtitle 'Formerly Lehman Brothers' over the door.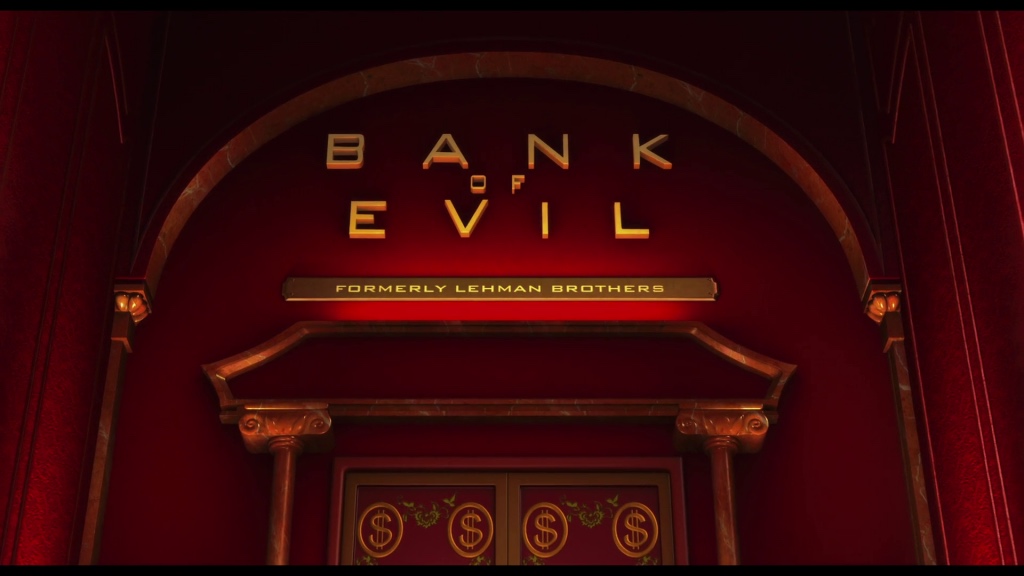 88. The storybook 'Sleepy Kittens' that Gru reads to the girls was released and sold well.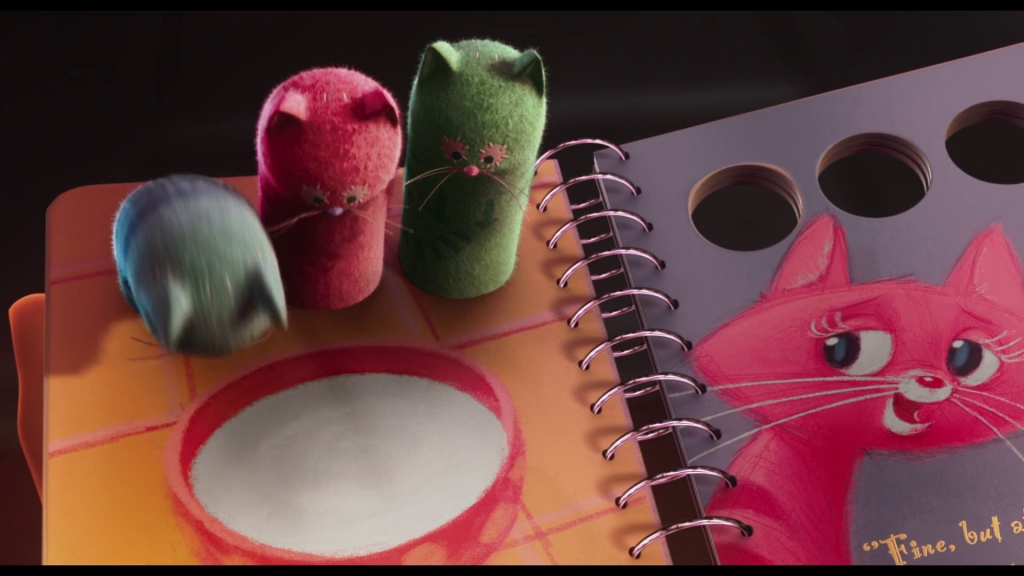 89. Orlando Villain Con has a lot in common with San Diego Comic Con.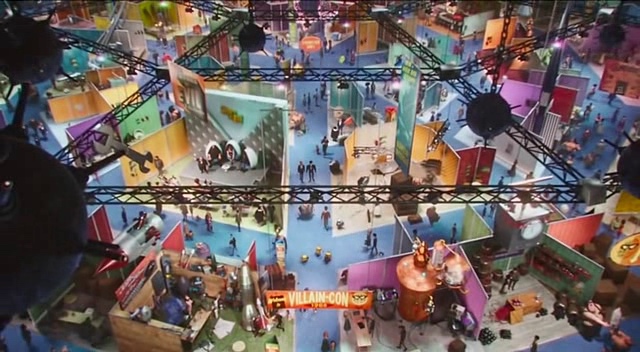 90. Kristen Wigg voiced Miss Hattie in Despicable Me and Lucy in Despicable Me 2.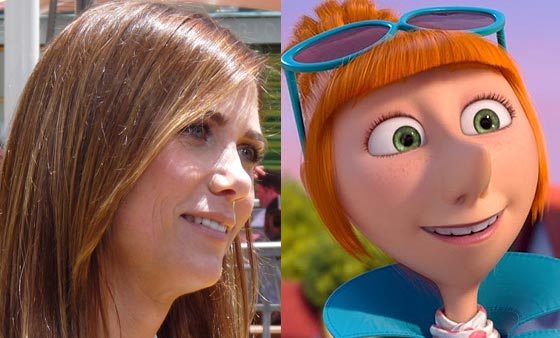 91. The name Gruis taken from Russian Military Intelligence agency GRU that stands for Glavnoye Razzvedyvatel'noye Upravleniye. It is largest Russian Intelligence agency, six times larger than SVR (former KGB).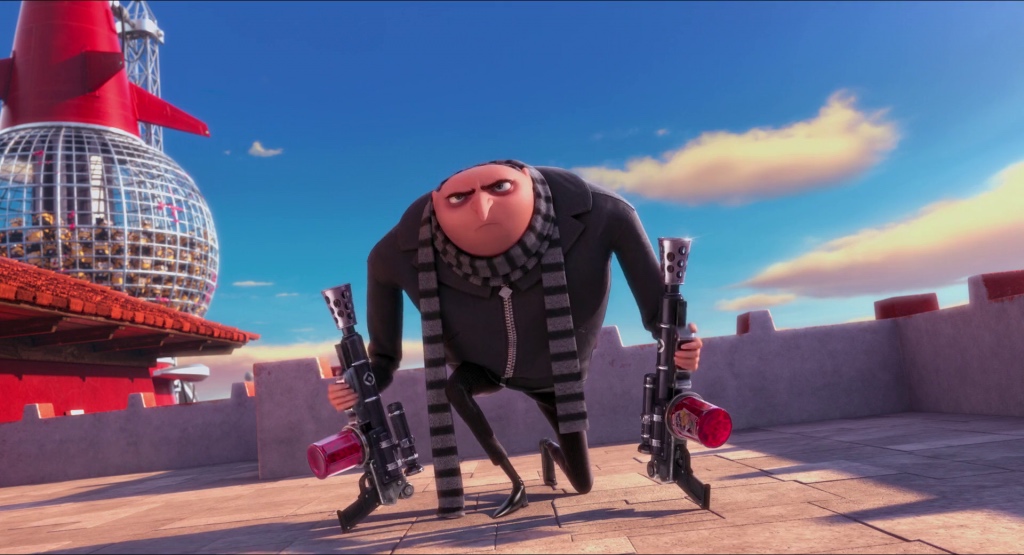 92. Minions don't like when things are not sure.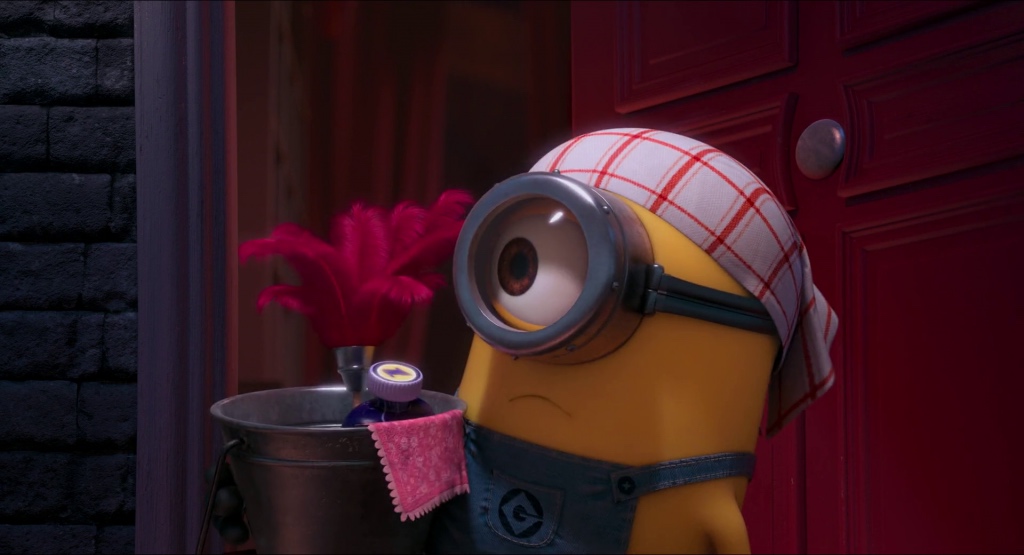 93. Minions also don't like their questions left unanswered.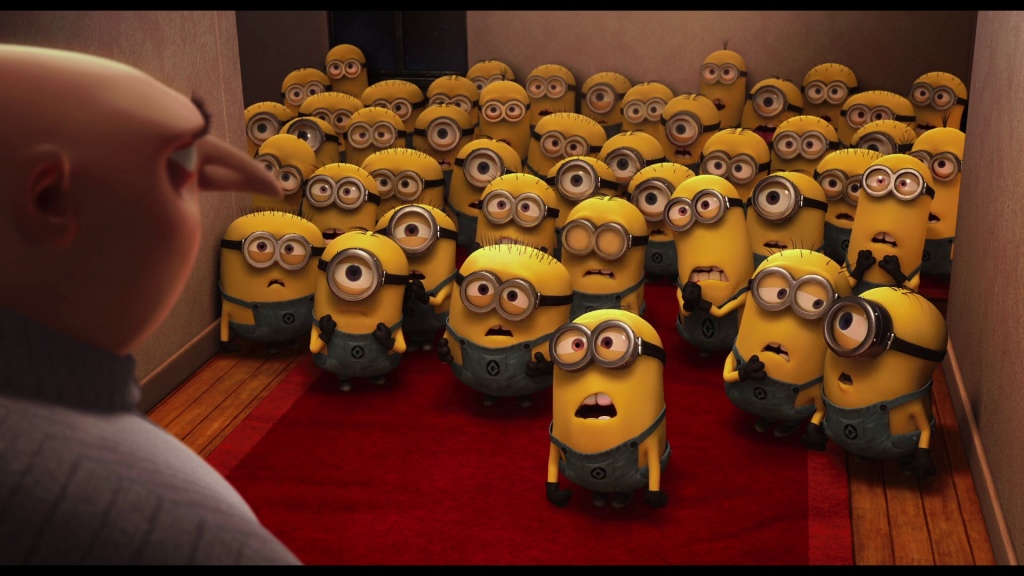 94. Evil minions are immune to flame thrown, guns, axes, police cars and even bombs.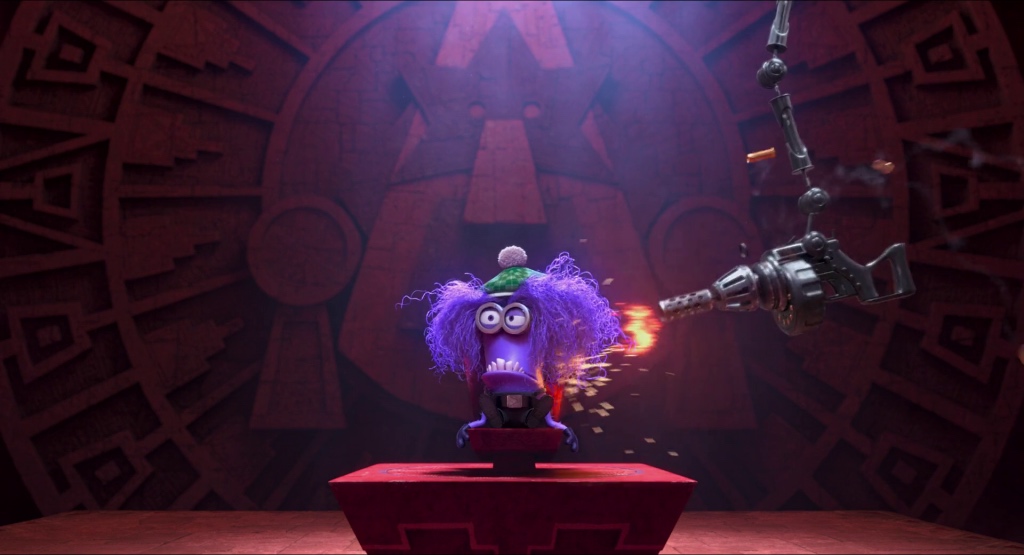 95. Even the evil minions love bananas.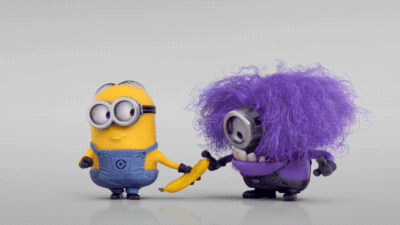 96. There are two minions named Kevin.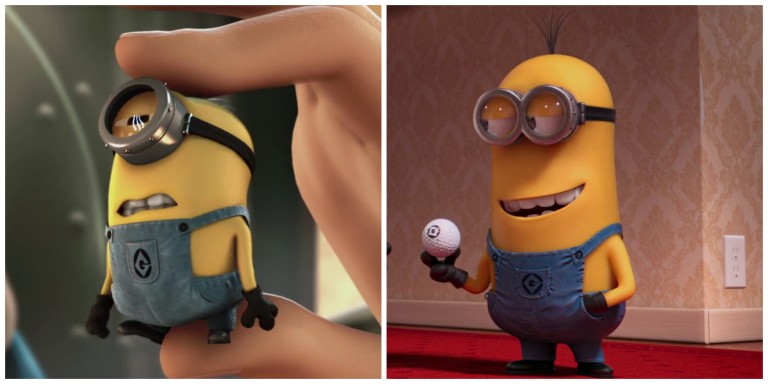 97. There are two Bobs.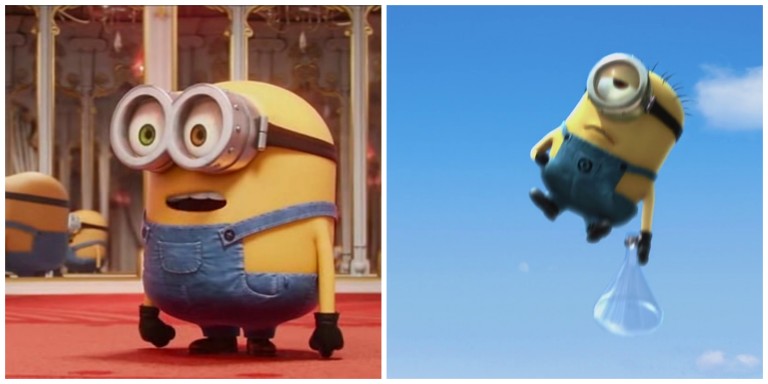 98. Tom and Phil both are dressed as maids.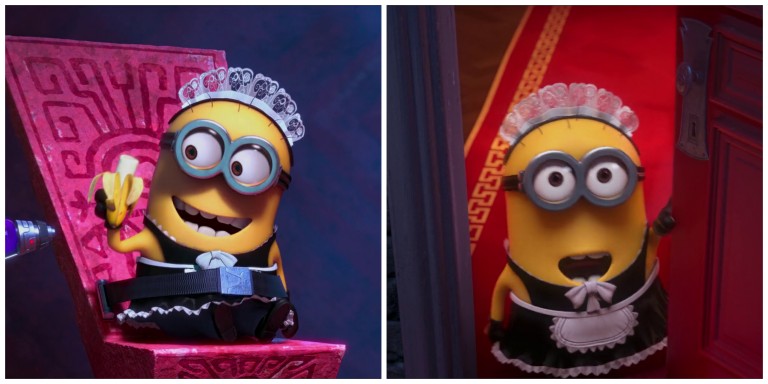 99. Minions were ended up being small to show that Gru is surrounded with incompetence.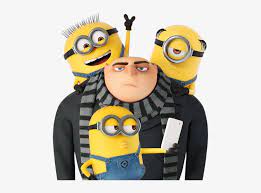 100. They have existed since the beginning of time.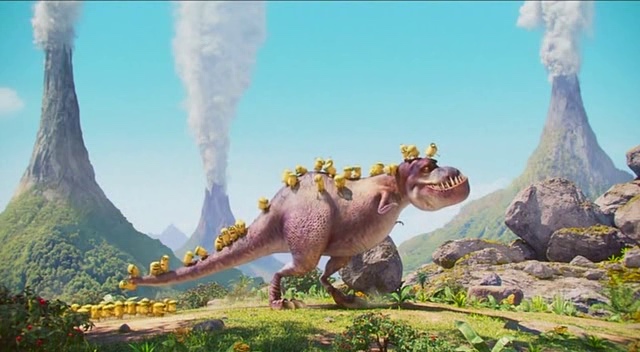 101. There is a toy minion sitting in a junk drawer in the movie 'The Lorax'.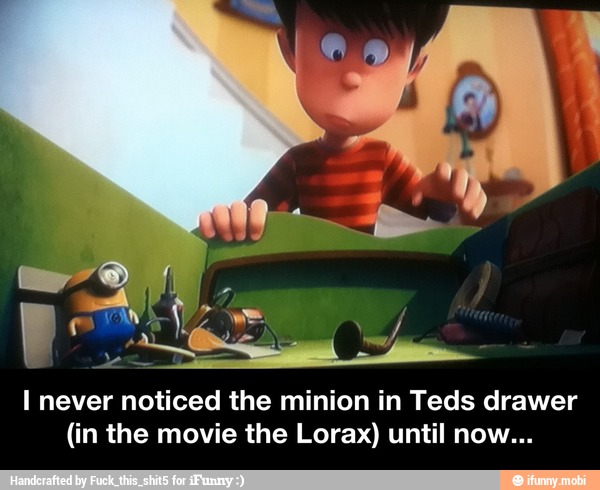 102. Despicable Me: Minion Mayhem ride in Universal Studio features all new & exclusive animated sequences featuring the original voices of the characters.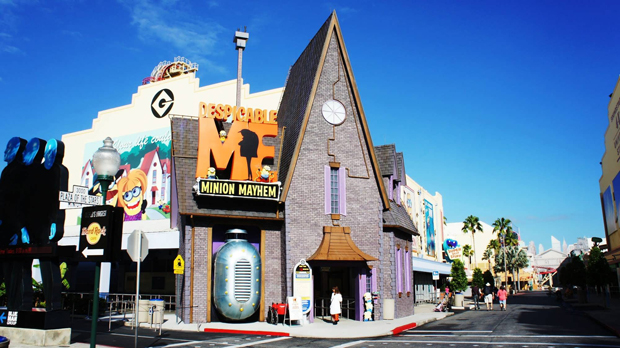 103. Gru has Dave and Stuart on his speed dial.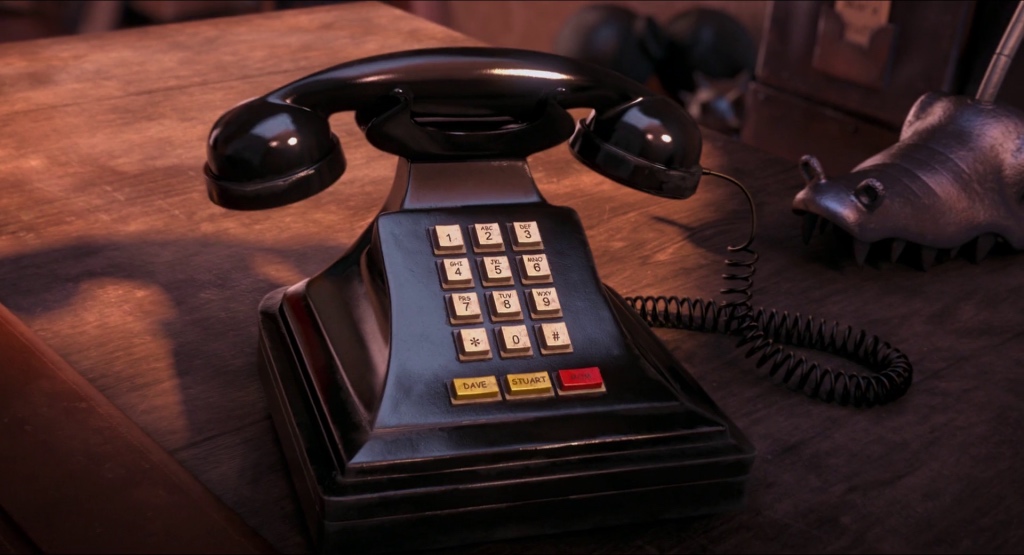 104. Minions served female villain Scarlet Overkill before Gru.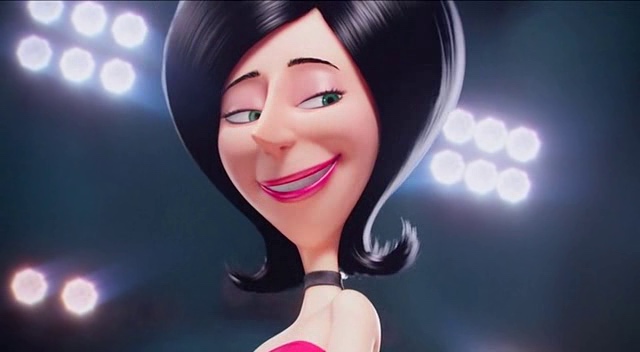 105. Minions are considered as the scene-stealers of Despicable Me.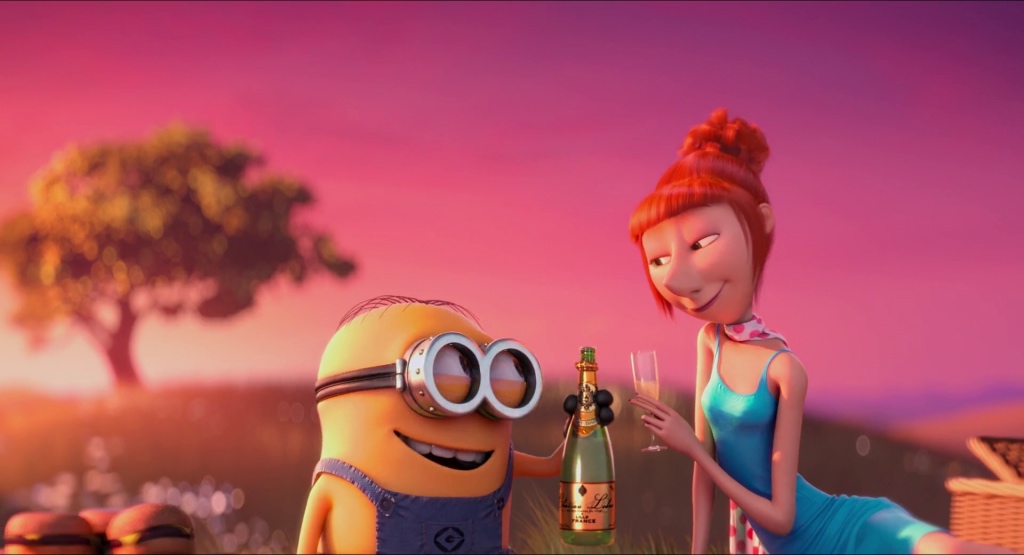 106. Minions enjoy fine arts. Minions love spitting, frog legs, bunnies and building things.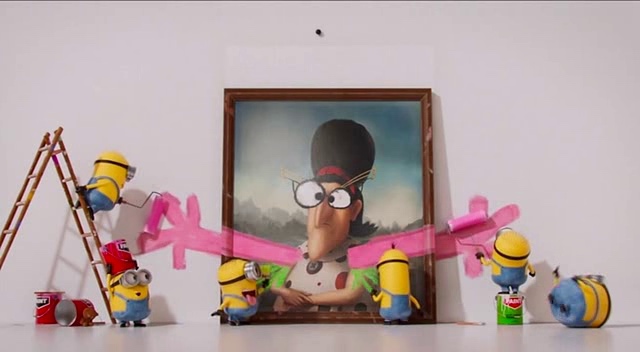 107. Like most of the species, minions originated form the water.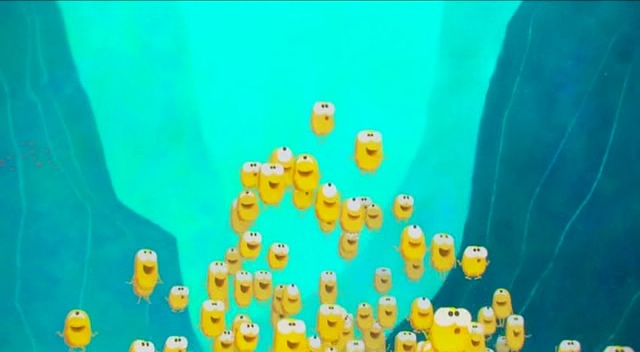 108. Kevin, Bob & Stuart are the main minions in the Minions film.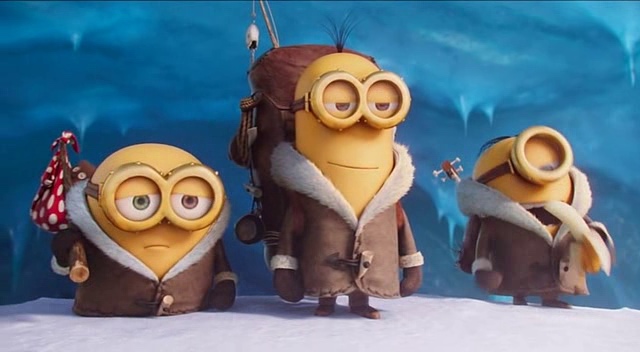 109. Auditions for the movie Minions were held during the end credits of Despicable Me 2.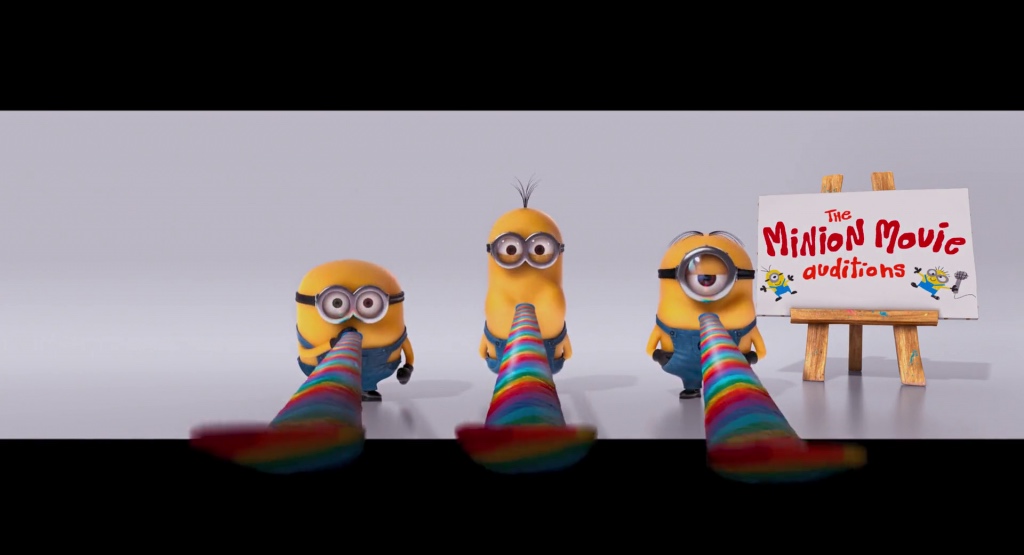 110. There is an app that translates minions dialog.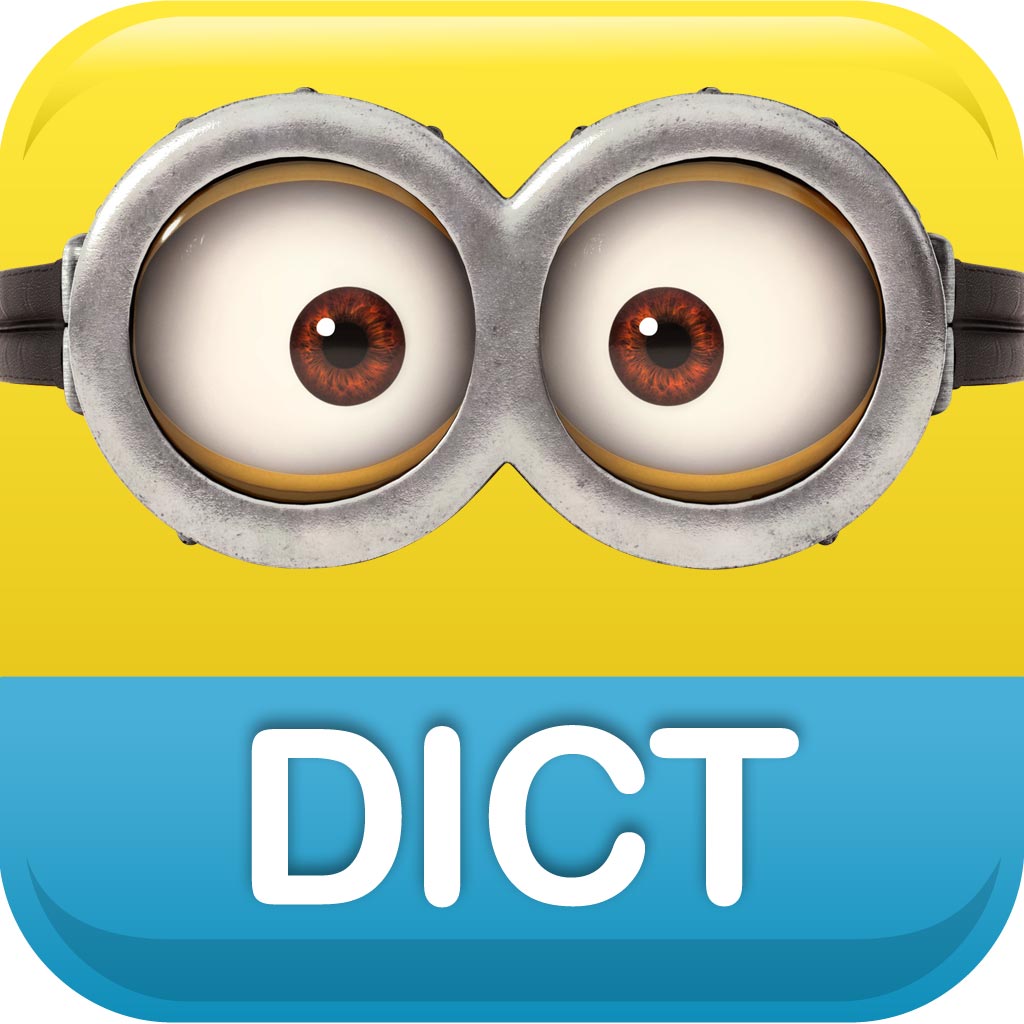 111. Mark is also called as 'Mom Minion' as he is often seen dressed as mom.
112. Kevin manages the wireless network at Gru's home.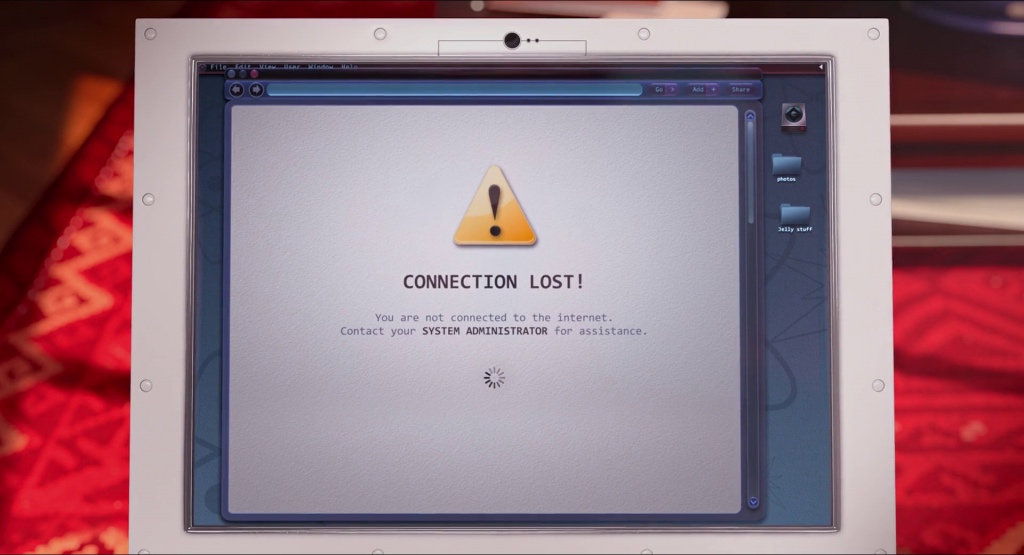 113. The Minions film has the settings of New York City and Mod London.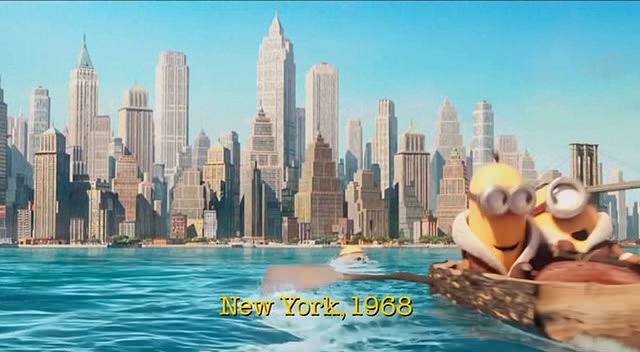 114. Sandra Bullock wore minion inspired heels for the premiere of the Minion film.
115. Minions is the longest Despicable Me movie till date with a runtime of 1 hr 44 mins.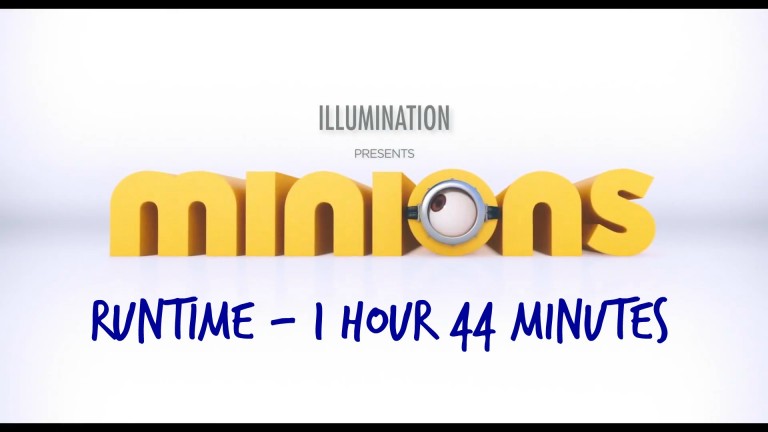 116. Titan Comics published a series of comics and graphic novels based on minions on June 17, 2015.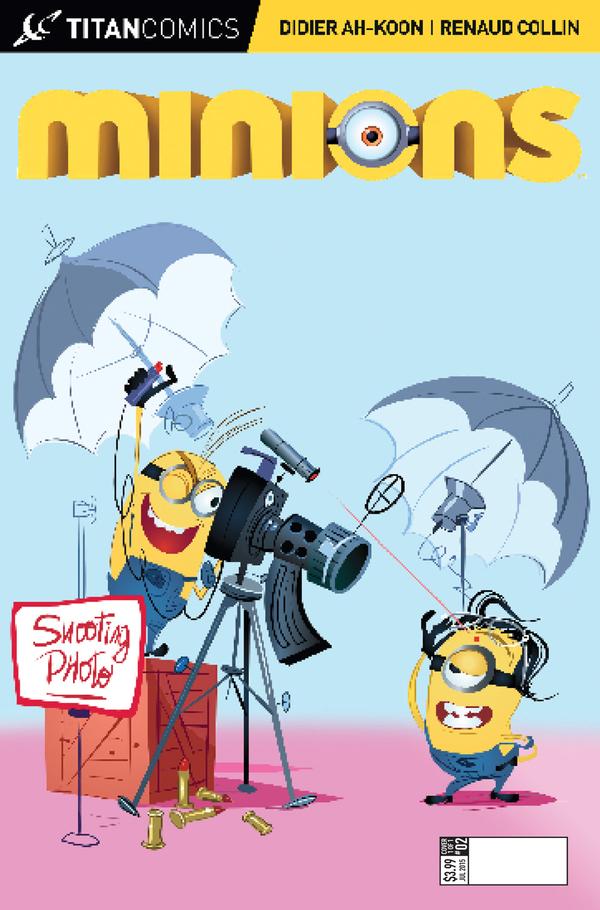 117. Minions are singing minionese version of Irish drinking song during their Ice-cream Party.
118. The DJ Booth of DJ minion is labeled Gru Ray Disc.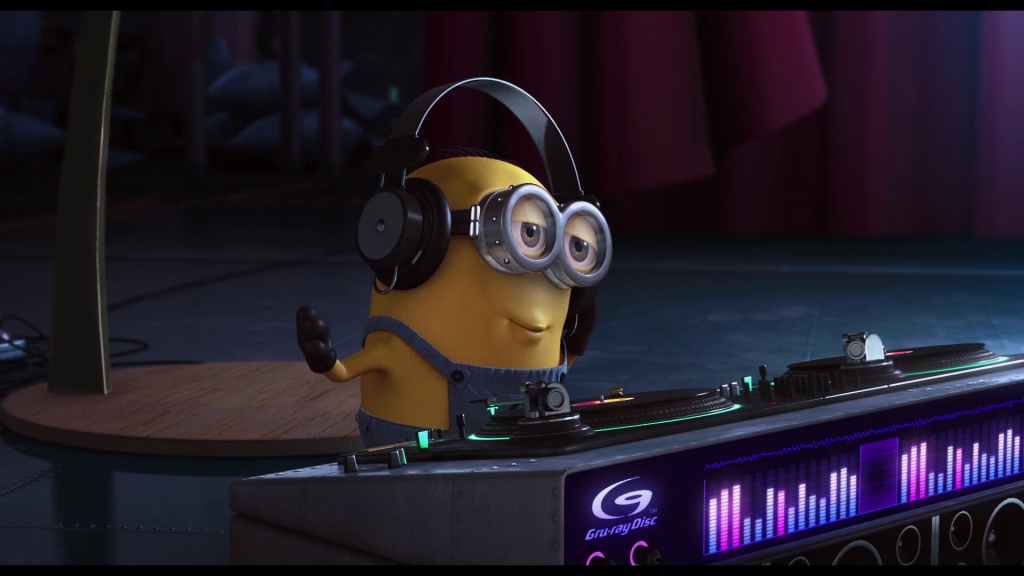 119. The behavior of an evil minion matches to that of Donald Sutherland in Invasion of the Body Snatchers.

120. A scene where a row of minions are sitting and eating lunch together on a girder is a replica of the famous photograph 'Lunch Atop a Skyscraper'.

121. Evil minions swarm over a wall just like zombies do in World War Z.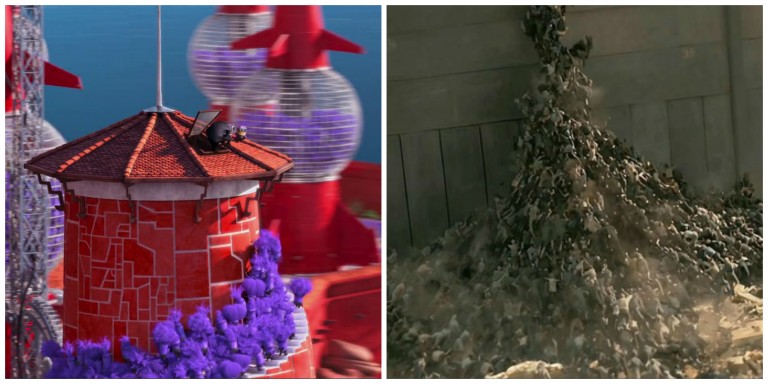 122. Minions are naughty. During ice-cream party minions are spotted pole dancing and spanking.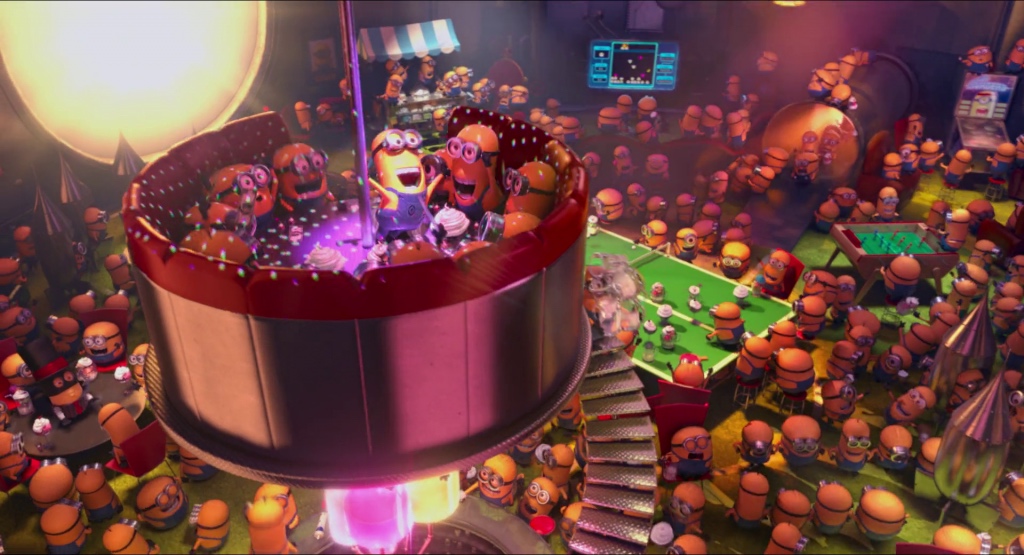 123. Giles Deacon Dress is one of the expensive minion merchandise costing £1,575.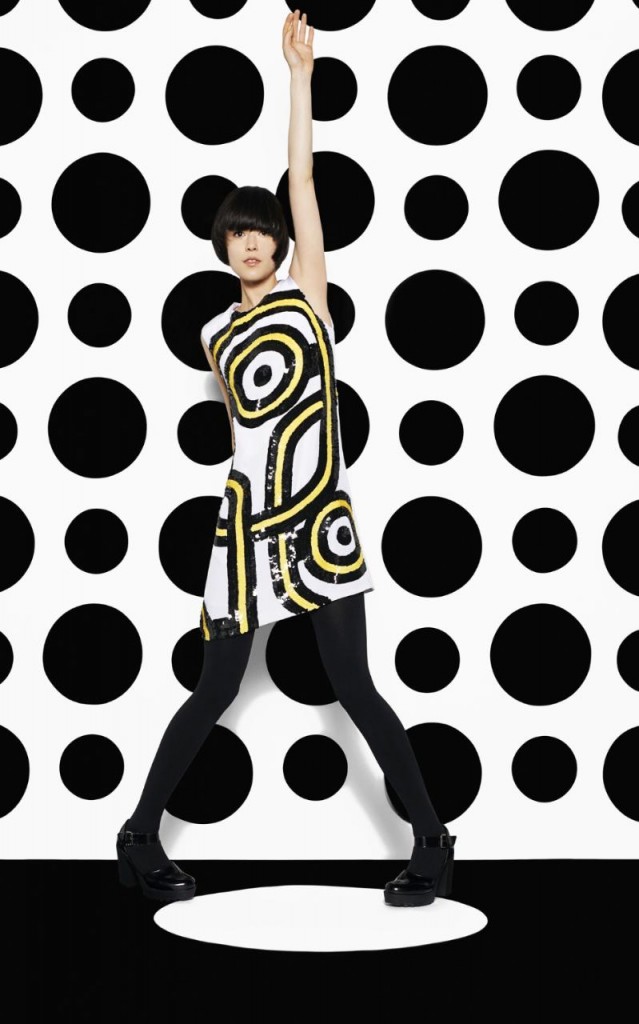 124. The minions cannot be tortured due to their unusual shapes and abilities.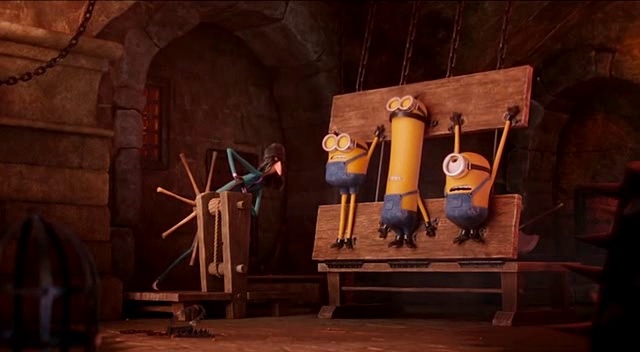 125. Universal has confirmed release of Despicable Me 3 for 2017.